SCHOPPing for a victory
Longtime Cannon Falls teacher and cross country coach, Mr. Schopp, is retiring.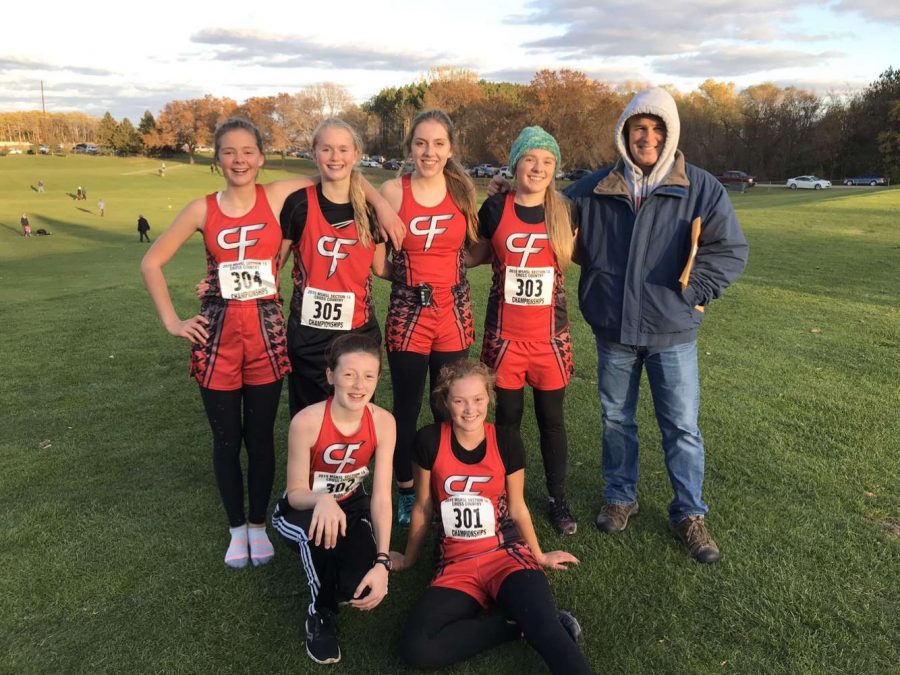 The Bomber cross country team is hoping for a win as they run their last meet under reputable Coach Schopp. Schopp, known as "Schopper" by the team, has been the head cross country coach for the past 22 years. He has lead the team through ups and downs, championships and defeat. Schopper has truly done it all. Freshman, Brighton Lochner, said his favorite memory was when he asked Schopp how bad an upcoming storm was going to be and Schopp replied, "as bad as me running a 5k." Lochner's favorite thing about Schopp is that he takes the team out to eat after every meet. Sophomore, Xavier Brechtel, says he loves that Schopp brings treats to practices on Fridays. Schopp's encouraging attitude helps push Brechtel and his teammates through hard times. The team has two seniors this season: Kristy Allen and Jack Niebur. Niebur has been coached by Schopp in cross country as well as track for the past four years. He appreciates that Schopp doesn't only value winning but focuses on making things fun as well.
Schopp's positive attitude has created a tight-knit, family-like team. Pancake feeds and spaghetti feeds are just a few of the activities they do together. Mr. Schopp explains that his philosophy for building a successful team is to "develop a culture on your team where everyone cares for everyone else." It makes it more difficult to let them or yourself down." He also says that the way he has coped with the peaks and troughs of his coaching career is "when winning, not getting too high and when losing, not getting too low. If you follow that mentality, you will survive in coaching," he says. Schopp stated that he has enjoyed watching the kids' hard work at practice pay off at the meets, one thing he'll definitely miss about coaching. The team has loved having Mr. Schopp as a coach and a teacher over the years and wish him an enjoyable retirement. 
"
when winning, not getting too high and when losing, not getting too low. If you follow that mentality, you will survive in coaching"
— Mr. Schopp
The Bombers had a slow start to this season. With injuries, weather issues and a very young team, it made the meets quite difficult. There were three freshmen, a senior and an eighth grader running for the varsity girls in the section meet. As the season progressed, there were more accomplishments. Multiple runners achieved personal records, including Jacob Wulf who ran an eighteen-minute and twenty-second 5k. A freshman even took up the challenge of running with the varsity boys. The Bombers' season ended on October 24th at the Section meet in Rochester, but, hopefully, the runners can start out strong next year.
About the Contributor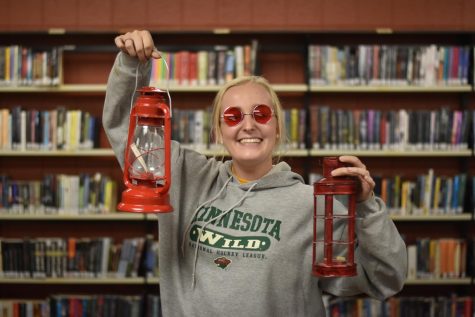 Miah Barsness, Staff writer
Hey hey! I'm Miah and I am a sophomore this year! I am a sports writer. I like to play sports and write:)