Shoot for the stars
The Lantern reviews the Spring trap team's season.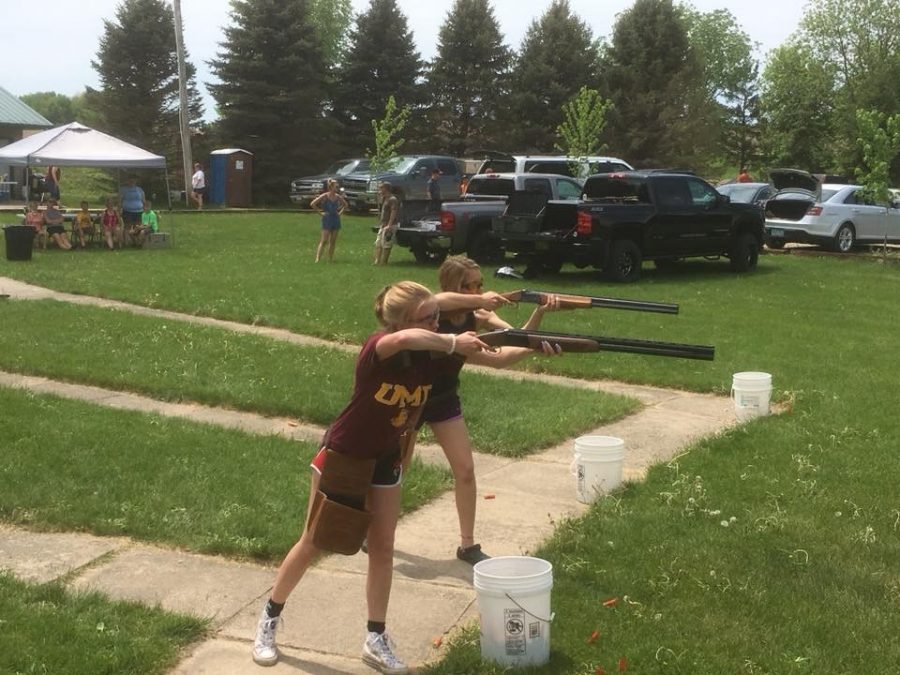 With a season of one meet that isn't 'virtual' and only a few official practices, many may think the trap team is pointless. However, those participating would strongly disagree, as attested to by Garett Klavon, saying, "A day spent wasting shells is never a day wasted."
"
"A day spent wasting shells is never a day wasted"
— Garrett Klavon
The trap team continues to grow in its fifth year with over 50 members ranging from 6th to 12th grade on the Spring team. They practice every Sunday at the Wanamingo Sportsmen's Club where they go to shoot whenever they have time available.
This past season, the trap team has gone from being a school sport to a club. The team does not have regular competitions so the majority of members join just to shoot with friends and to have a good time.
Although the team has a limited number of opportunities to shoot competitively, all members have the chance to compete at the Minnesota State High School League Trap Shooting Championship in Alexandria, Minnesota. Around 8,000 students from 325 schools are expected to compete the week of June 11 through the 19.
This season, the team is doing respectfully well as they are ranked fifth out of eight teams in their conference with a total score of 19,969.5 points after scores from the first three weeks of season. The team from NRHEG high school is currently in the top position of the Class 6A with United South Central following close behind. Cannon Falls is currently beating the teams from Zimmerman, Pine Island, and Moorhead.
Along with the team doing well, there are a few standout shooters in the group. Sophomore Ty Schuttloffel and senior Andrew Ayers are both members of the '25 Straight' club were they completed a round without missing a clay target. Schuttloffel is ranked 11th individually for males in the conference averaging a 22.83 per round. Out of the 25 top females in the conference, Cannon Falls has 5 of the top averages. Anna Bentson is ranked second with an average of 21.5, Alex Sheryak is in eighth with an average of 20, Alese Bentson is in 10th with 19.67, Sara Twedt is 13th with 18.67, and Ally Bentson finishes it off at 24th with an average of 16.38.