Shooting for the stars
The Bomber Boys Basketball team is working hard for a few more positive outcomes this season.
The Cannon Falls Boys Basketball team has come a long way since the beginning of their season. After starting out with a loss in their first game against Goodhue, the Bombers have bounced back to a respectable 8-6 record. With four games left to go in the season, the Bombers are optimistic that they can win-out the rest of the way. With games against Goodhue, Lake City, Byron, and Rochester, it won't be an easy feat, but it definitely is possible. "I feel like our team has played well so far this season, but like any other team, we have room for improvement. The development we have made so far is very promising," states Junior Noah Blanchard. Looking back on how the team has progressed throughout the season, the boys have a lot to look forward to for their remaining games. 
The Bombers have picked up some slack in the past few weeks, with big wins over Lake City, Zumbrota, and Pine Island. Led by senior captains Marcus Banks and Camden Dicke, the Bombers have slowly but surely gotten into the roll of the season. Banks is leading the team with 18.7 points per game, along with 2.1 assists and 2.9 rebounds per game. Dicke is leading the team in rebounds with 10.7 per game, along with a subtle 7.8 points and 2.3 assists per game. This captain duo has been phenomenal role models for the team, and are leading them to a great end of the season. The flashy, yet productive, play of this team is unlike any other we've seen the past few seasons. "Our defense has gotten much better and we have more guys hitting shots," states Banks. Most of these shots Banks are referring to are coming from the juniors of this varsity team, who have really stepped up their game this season.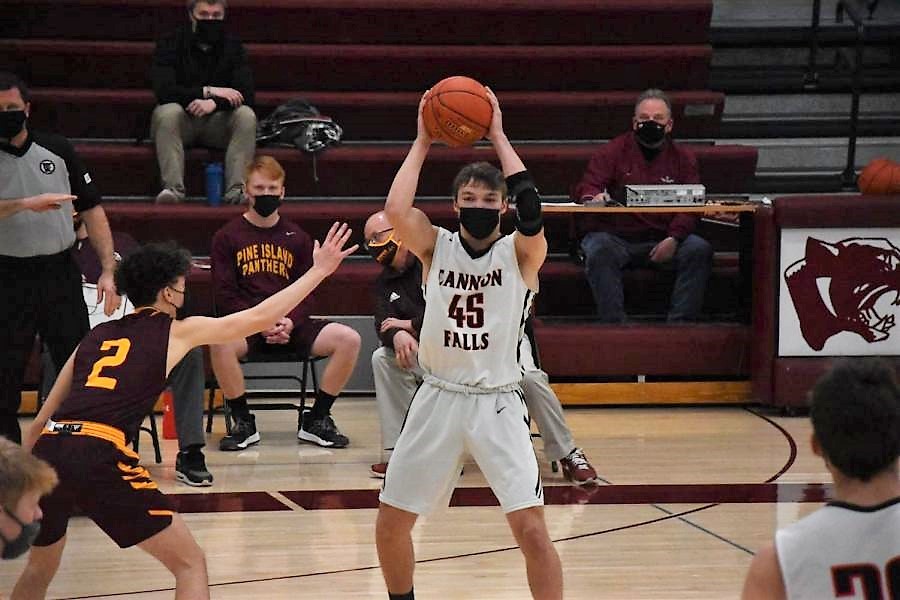 Junior forward Colton Loeschke has been a bright spot in the Bombers team recently. Loeschke is averaging 4.3 points, 1.5 assists, and 2.9 rebounds per game so far this season. Although his stats may not reflect his play on the court, Loeschke has been dominating teams on the defensive side of the ball. It's not often you can find a player with the size, speed, and skills that Loeschke possesses. Alongside Loeschke, two other juniors have shown what they can do behind the three point line. Bomber guards Jacob Wulf and Noah Blanchard have been nothing but lethal behind the line this season. Averaging 11.2 points between the two, one can see a stunning mirage of three point shooting whenever they watch a Bomber game. "Our team play has progressed a lot from the start of our season, our offense flows a lot nicer and we are way more coordinated on defense, which leads to more open shots," expresses Blanchard. Although the Bombers can point out their bright spots, there was one game that a certain player wishes could've gone differently. "The toughest game to lose was our latest game against Kasson. I feel that if some more shots would've fell in and if we would've fouled different players at the end, it would've ended with us on top," states Loeschke. These statements show how a team can take their mistakes, and make them into better opportunities, which Loeschke and his teammates have most certainly done. 
The Bombers will close out their regular season on Saturday, March 13th, away against Rochester. With a difficult end of season schedule, the Bombers hope to propel themselves into the playoffs with a strong winning streak. The Bombers next game is Tuesday, March 2nd, home against Goodhue. The Bombers are aspiring to get their revenge after a loss to Goodhue in their first game of the season.
About the Contributors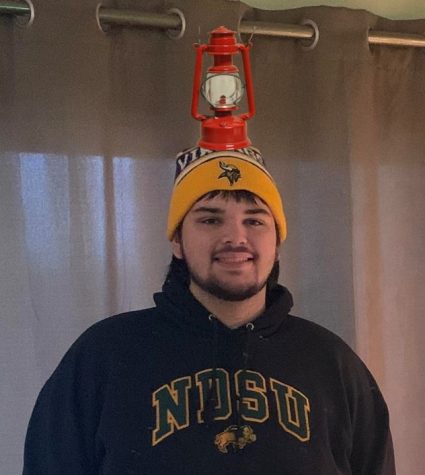 Matt Kalal
Hi, my name is Matt Kalal, I'm a senior, and I enjoy spending time with my friends and competing in fantasy football.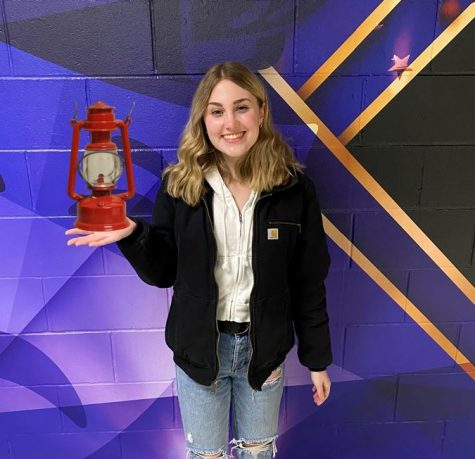 Emma Louwagie, staff photographer
Emma Lou is a senior photographer who enjoys spending money and snuggling with her puppy.