Slaying the game
The most recent season of RuPaul's Drag Race, season 14, lives up to its predecessors.
Another fabulous season of RuPaul's Drag Race came to an end on April 22nd. Season fourteen had many highs and lows that consisted of gorgeous outfits, the worst Snatch Game in the herstory of Drag Race, and vicious catfights. RuPaul did a wonderful job of picking the queens this season and the cast is one of the strongest casts yet. 
Episode one is known for its iconic entrance looks which let the audience know a bit about each queen. The top three queens I noticed right away were Kerri Colby, Orion Story, and Willow Pill. Orion Story's outfit wasn't the best but her makeup and hair were beautiful. Kerri's outfit was absolutely perfect and showed off her elegant style while Willow Pill's outfit highlighted her humor in the misspelling of "angel" on her shirt. The queens' outfits continued on beinging fabulous as more episodes aired. 
The biggest disappointment of the season was the renowned Snatch Game where queens impersonate famous celebrities or characters. Snatch is usually the most watched episode because of how hilarious it can be but this season's was anything but funny. All of the queens' impersonations flopped except for DeJa Skye who went as Lil Jon. The other seven queens in the bottom had to compete in the LaLaPaRuZa until one queen was sent home. Hopefully, next season's cast can restore the Snatch Game to its former glory. 
There were so many phenomenal queens this season that RuPaul had a hard time sending girls home and saved multiple of them from elimination. I also fell in love with most of the girls and my top favorites were Willow Pill and Angeria. Angeria was one of the funniest queens to watch in challenges and in my mind she could do no wrong. While Willow Pill was also a comedy queen, I enjoyed her runway looks a bit more than Angeria's. This season, there wasn't necessarily a queen I didn't like. Each queen stood out in their own way and made the season entertaining to watch. 
Season fourteen ended in Los Vegas with the top queens dancing for the crown. I was happy with the winner of season fourteen. The next season's cast has a high standard to live up to. Thankfully, fans don't have to wait long for more RuPaul's Drag Race with season seven of All-Stars right around the corner premiering on May 20th. Season fourteen was a sensational season and I'm excited to see how this cast of queens continue to slay the game.
About the Contributors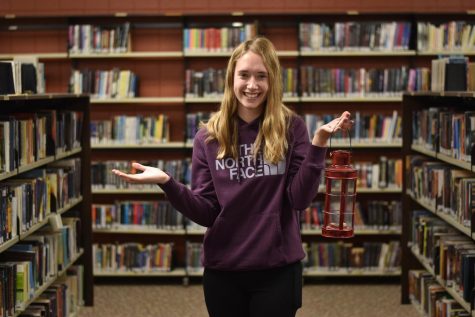 Cassidy Maneval, Staff Writer
Hi, my name is Cassidy Maneval and I am a senior in high school. I enjoy reading and hanging out with my cats.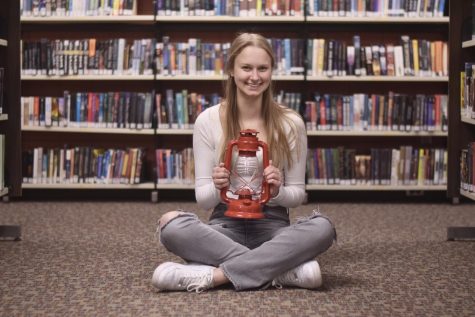 Anna Dubbels, Editor-in-Chief
Hey y'all, My name is Anna and I'm an Editor-in-Chief of the Lantern. I'm involved in pretty much everything that exists. I'm my free time, (which...