Small town girls living in a NOT so lonely world
Small town communities are different from bustling cities; however, the sense of community in "flyover land" is indescribable.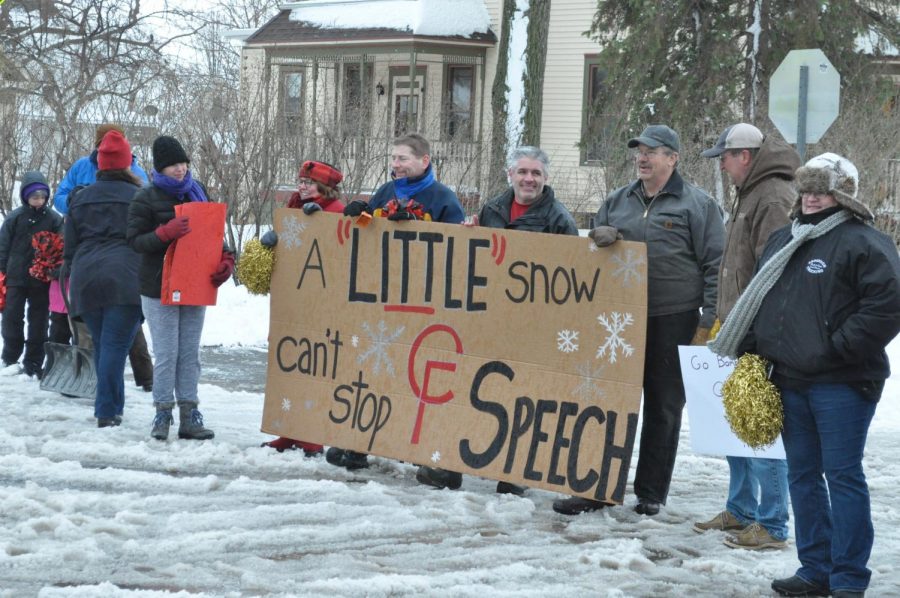 Going to the grocery store in Cannon Falls, Minnesota is and will always end up being a social affair. There are so many trips that start out as a quick errand to pick up some milk that instantaneously turn into a conversation catching up with an old classmate from years ago. Or a neighbor. Or a previous coworker. In a small town of approximately 4,000 residents, this is only customary because everyone knows and cares about each other. It's one of the aspects that make neighborhoods the size of Cannon Falls so special. This isn't just "flyover land." The tight-knit community will seize any opportunity to show how much they support their neighbors, whether it's sending a team off to the State Tournament, helping sandbag houses in danger of flooding, or even just showing small acts of kindness in times of need. For many people, those acts aren't work at all, but they can mean the world to the person receiving the kindness.
"
For example, my mom would come home and our driveway would already be shoveled off."
— Vanessa Peer
Vanessa Peer, a senior from Cannon Falls, was one of those recipients. While Peer's dad was deployed, people within the neighborhood would consistently help her, her younger brother, and her mother. "For example, my mom would come home and our driveway would already be shoveled off," Peer explained. It's an example of one of her favorite things about living in a town like Cannon Falls. If there's someone in need, people aren't afraid to help them because everyone knows everyone. Kindness in a small town community is an endless well full of, not water, but ideas that range from shoveling somebody's driveway to making a "Get Well" card. For Anna Giese, the simple homemade card was how she felt the love of the people of Cannon Falls.
Over the summer before her senior year, Giese was admitted into the ICU at Mayo Clinic in Rochester, Minnesota due to multiple threatening blood clots. She wasn't able to leave the hospital until a little over a week later. It was a terrifying time for both Giese and the rest of her family and friends. So, of course, the community chose to bolster Giese with their love. Citizens from Cannon Falls wrote letters, made cards, sent games, and visited every day in order to make her hospital room a little more like home. Giese said, "Their actions made me feel like I wasn't fighting alone." It might seem like all they did was write something on a piece of paper, but their actions had a much more momentous meaning to Giese. 
"
Their actions made me feel like I wasn't fighting alone."
— Anna Giese
The residents of Cannon Falls are fearless when it comes to spreading kindness and joy. They will not hesitate to say "Hello," to an old acquaintance that they see walking down the street or down the dairy aisle in the grocery store. Some may consider this tiny town as flyover land, when, in reality, it's truly something special. If there's a neighbor going through a tough time, they will be there to help them get through it. It's a tightly woven community that cares for its own and watches each others' backs. Peer, Giese, and many others are only a few examples of those marked by Cannon Falls.
About the Contributor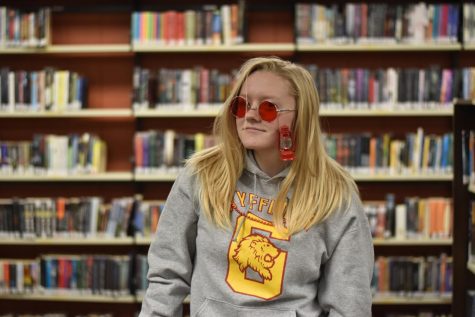 Ali Larson, Features Editor
Hi! I'm Olaf and I like warm hugs! Just kidding. My name is actually Ali. I wasn't kidding about the hugs though. They're great. Hugs not ughs, my...