Speak
CFHS Lantern reviews the novel, Speak
Melinda has a secret no one knows about, and she wishes she didn't know it either. Day after day, she desperately tries to forget, but the classified information always finds a way to surprisingly sneak into her mind, but never being fully uncovered until later in the story. In the book Speak by Laurie Halse Anderson, the reader takes a journey with 9th grader Melinda Sordino as she tackles her first year of high school, one day at a time.
Melinda had numerous friends who she would talk to and have sleepovers with, until an incident at a summer party where she called the cops. As a result, the people that used to be her friends don't look at her anymore, the students who were at the party hate her, and she is left alone with the sympathy of no one. The problem is, Melinda had a significant reason for calling the police on that summer night, but Melinda, the victim, doesn't have anyone to hear her out. The previous unfortunate events lead up to the freshman's first day of high school, where everyone is sorting into their proper clans, but she is left sitting alone where she keeps her thoughts to herself. As the story goes on, Melinda faces betrayal, embarrassment, depression, and the basic struggles of being a high schooler who doesn't quite fit in.
While reading Speak, falling in love with Melinda is unavoidable. She is incredibly witty and opinionated, and her overall personality is admirable. As a reader, getting to watch Melinda develop into a much different young woman than what she was when the novel began is interesting. Not only does this book have a powerful message, but it also tells a great story along the way with a guaranteed pleasant surprise. Anyone who likes dramatic young adult books, or is looking for a new book to read in general, should give the astonishing Speak a try.
About the Contributor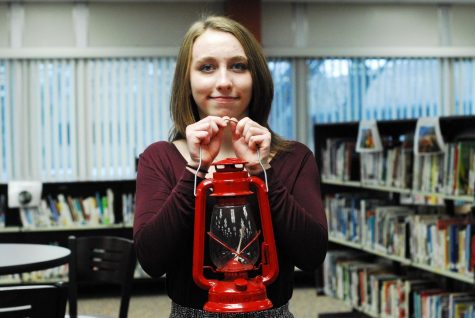 Molly Bowen, Social Media co-editor
Molly can be found year round basically living on a volleyball court, sprinting in circles outside during Track season, or snuggled up with a good book...