Starting Class with a Mask
Cannon Falls High School and Middle School students started their first week of hybrid learning last week.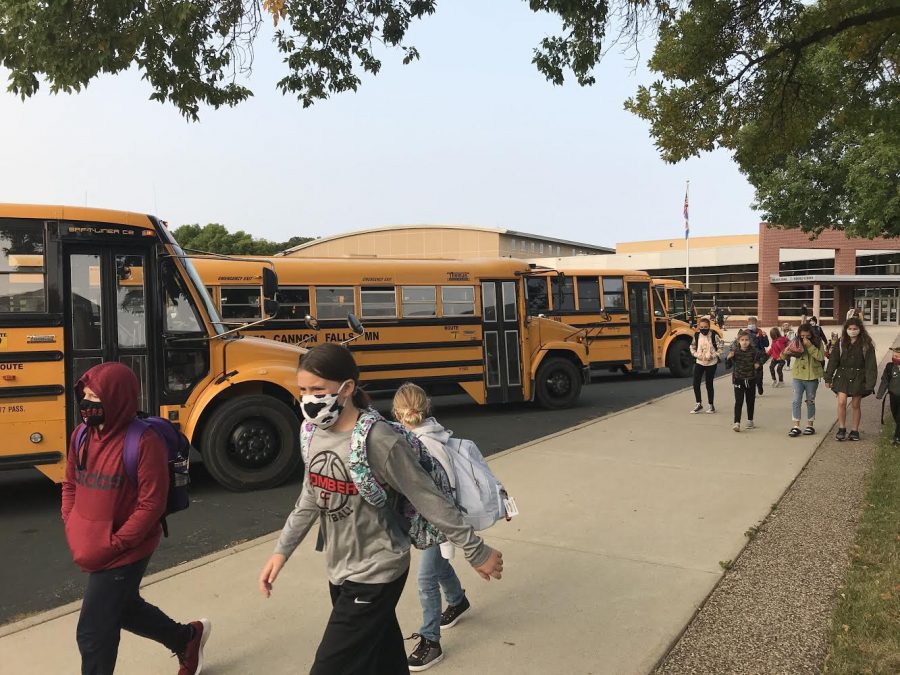 Last week, students got a glimpse into what their 2020-2021 school year will look like. Although most students are happy to be back in school, many changes have been made to make this year more unique than ever before. 
Cannon Falls High School and Middle School are following a hybrid schedule which means only half of the student body will be in school at the same time. Cohort 1, students with the last name A-K, will be in school the first week while Cohort 2, students with the last name L-Z,  will be attending virtual lessons through Zoom at home. The second week the roles will reverse; Cohort 2 will be in school, and Cohort 1 will be virtual. Fridays, for all students, will be virtual WIN days. The acronym WIN stands for "What I Need." On these days, students have the opportunity to connect with and get extra help from their teachers on anything they may be struggling with. The administrators worked extremely hard over the summer to come up with the best plan for our school. Principal Tim Hodges stated, " I know that we've made the best plans we can and still feel good about having students in the building. This past summer the whole administration put in countless hours planning for school to open. We've updated plans as we have received new guidance from the state and federal governments." 
Another unique aspect of this school year is that all students will take eight courses; however,  they will only have four classes a day. The school is differentiating these days by naming them Red and Black days. On Red days, Mondays and Wednesdays, students will have their first four classes. On Black days, Tuesdays and Thursdays, students will have their last four classes. Having only four classes a day will limit the number of times students are in contact with each other in the hallways. "I really enjoy being able to spend more time on my work. It allows me to have more time to ask my teachers and other classmates for help," said Olivia Villareal, a Junior. It may take some time to get used to the new schedule, but so far students are taking it well. 
New safety measures have been put in place to keep students and teachers healthy. For example, in every classroom, all of the desks and tables are spread at least 6 ft apart to meet social distancing guidelines. Students are encouraged to carry their backpacks with them to all of their classes to limit the amount of time students spend at their lockers. Jackets and lunch bags are good examples of items students may keep in their lockers. Students are required to wear masks all day except for when they eat lunch. During lunch, only two students are allowed to sit at a table together in order to follow the social distancing guidelines. Students are also encouraged to carry a water bottle with them because the drinking fountains at school are closed for the time being. 
This school year may bring many challenges, but it will definitely be one to remember. 
About the Writer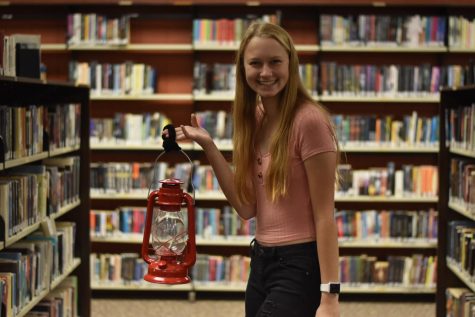 Anna Dubbels, News Editor
Anna Dubbels is a sophomore in high school. She participates in Cheer, Dance Team, Golf and Student Council. She enjoys reading and hanging out with her...