Suiting up to be farmers
This week, students that are part of FFA will be handing out treats to their fellow classmates and teachers who dressed up to support them.
On Monday, February 24, Cannon Falls middle and high school students will are allowed the opportunity to start dressing up for FFA (Future Farmers of America) week, which will last until Friday, February 28. During this school week, FFA members will be handing out Dum Dum lollipops to their classmates and teachers who choose to participate in the dress-up days. To spice the week up a little more, those in FFA will also be hosting games during lunch. The first dress-up day of this coming week will be "Bling vs. Camo." Following that on Tuesday, the dress-up day will be "Tractors vs. Trucks." "'Merica Day" will then take place on Wednesday. When Thursday finally rolls around, the dress-up day will be "Blue and Gold," the FFA colors, and the week will finish off with "Flannel Friday." All of these fun dress-up days will help add a little excitement to the school atmosphere, but the games that will be played at lunch will help boost this energy a little more. Corn maze, corn search, round up the pigs, calf roping, and hay bale toss, respectively, are the fun activities that will be held during each lunch hour throughout the week.
About the Contributor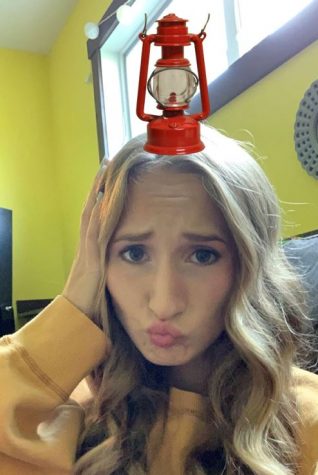 Amelia Qualey, Editor in Chief
Amelia is an alien from the planet Blurble. Her car of choice, a green Kia Soul, resembles one from her home planet. She is a professional dancer because...