Super-new-intendent
A Lantern Editor talks to the new superintendent, Jeff Sampson, and shares his plan for the 2019-2020 school year.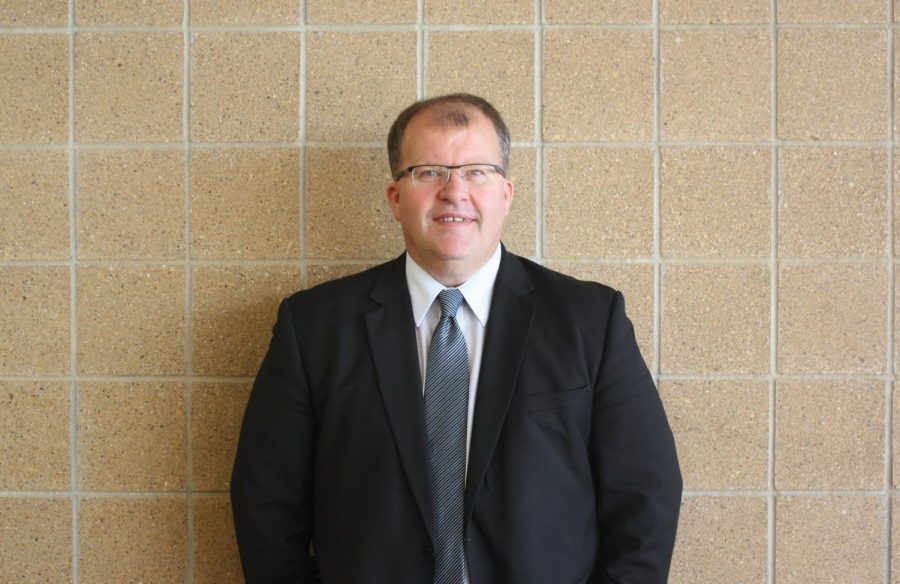 He's a sharp dressed man. He's a family man. He's a hard-working man. He's Mr. Jeff Sampson. Golfing, going to his daughter's extracurriculars and events, and doing water activities on their boat are a few of his favorite pastimes. Just like many other people, he also enjoys reading literature and watching a plethora of sports. Every day, Mr. Sampson shows up to his new job adorned in a dress shirt, slacks, and a tie, prepared for a constructive day of work. Most importantly though, he's the new superintendent of the Cannon Falls High School.
As a former high school Social Studies teacher and principal, Mr. Sampson had to go through numerous years of school in order to get to where he is today. He kicked off his experience with a Bachelor of Science degree for teaching at Winona State and went to working nine to five after that. Eventually though, Mr. Sampson wished to further himself as an educator. As a result, he went back to college where he earned his Master's Degree in teaching and learning, his Admin Degree, and his superintendent licensure. Because it was a halfway point between his side of the family and his wife's side of the family, which made both families more accessible to Mr. Sampson and his household, from there on out, he stayed vigilant looking for an opening in the Goodhue County area. He saw an opportunity here, when former superintendent Giese announced that she would not be returning for the 2019-2020 school year, and seized his shot at enhancing himself and his career. 
"
"I'd like to get into this for at least a year and observe.""
— Mr. Sampson
Cannon Falls has created a middle ground for his extended family to convene. Not only that, but it's also given his daughter a profusion of new opportunities, a more advanced education, and a chance for himself to form new relationships and help out the entire district. Since Mr. Sampson has arrived, he's been studying and interacting with the community and the school district in order to get a better understanding of the values of the town and how the school system operates. He explained that he'd "like to get into this for at least a year and observe," before changing anything big within the school. He feels there's a lot of wonderful things going on here. This is one of his many goals for the school year, yet his main priority is going to come when he has a little more time on his hands.
"
"Don't be afraid to come up and say 'Hi!'""
— Mr. Sampson
Mr. Sampson's most important task for the year is forming relationships and partnerships within and out of the school district and community. He yearns to familiarize himself with the students as a whole and individually. All of it, so that he might understand and help everyone in any way that he can. Mr. Sampson hopes to be able to contribute so that both he and everyone else can flourish even more as a kind, tight-knit society. Mr. Sampson is in it for the new relationships and the new experiences, so he says, "Don't be afraid to come up and say 'Hi!'" He's a truly kindhearted, caring family man that's ready to aid in the advancement of Cannon Falls.
About the Contributor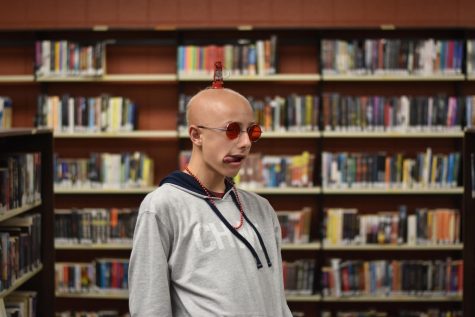 Nathan Baszuro, Photography Editor
Hi I'm Nathan, I am in 9th grade. I like to eat a lot. I participate in speech, soccer, yearbook, choir, and the Lantern. I want to be an actual editor...