Swinging for the fences
After a slow start to the season because of weather, the softball team is excited to see what the rest of the season brings.
The Cannon Falls Varsity Softball team is in full swing. The team has a record of 3-1 which they have played hard to accomplish. They have had two home games at their field behind the Cannon Falls high school, first against Faribault and the second against the Rochester Lourdes. The Bombers also have had two away games that were located in Lake City against Chatfield and Lake City. Although unfortunately quite a few of their games have been postponed due to unexpected weather conditions, they are still looking forward to playing those teams later in the season. This great record that they have achieved so far wouldn't be possible without the leadership of the seniors on the team and their head coach, Tom Langfeldt. There are six seniors on the team; Abby Breuer, Kayley Fernette, Erin Kremers, Morgan Kasa, Emma Pagel, and Olivia Villarreal. 
Senior captain, Kayley Frenette, states that the team has been hitting really well and has great work ethic at practice. "At practice everyone hustles and works hard and takes on whatever drill we are doing," said Frenette. Frenette added, " Something that needs to be worked on is the connection we have with each other outside of softball games and practices." She also said that they need to work on their fielding defense. Frenette thinks that the Bombers toughest competition is Richland. "They are usually a tough team to beat but our team wants to rise to the challenge."
Junior catcher, Rachael Miller, says the team's chemistry while playing and practicing is strong. Miller stated, "Everyone communicates and plays well together on the field. We also always have a fun time during practice." When asked about what their practice schedule looks like, she responded the team tends to vary every other day between hitting and fielding. On hitting days, they normally work on bunting and hit in the cage. Miller also explained, "The team has been practicing sitting back on off speed pitches and using our lower half to bring power to our swings." On fielding days they often work on situational plays in both the infield and outfield. 
The Bombers are looking forward to taking on the Rochester Lourdes once more, traveling to the Rochester Softball Complex on Tuesday, April 26th. Following this game, the team will play Kasson-Mantorville on April 28th at the Cannon Falls varsity softball field. Both games will begin at 4:30pm. Since multiple games were rescheduled, the girls will play back-to-back games throughout the month of May. Come support the Bombers as they play the rest of their 2022 season.
About the Writers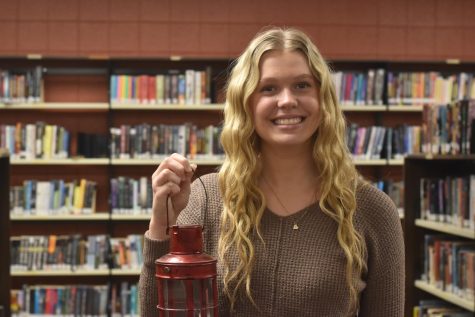 Kallie Johnson, Sports Editor
Hi, my name is Kallie! I am a sports editor for the Lantern. I'm a junior and involved in SADD, MHS, and prom committee. I play volleyball too. My favorite...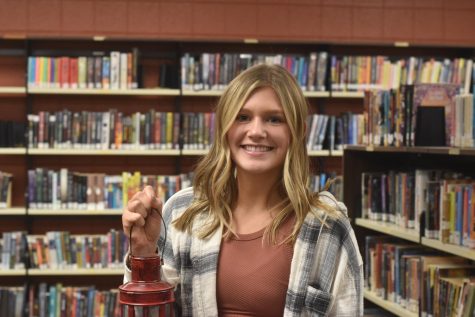 Grace Swanson, Sports Center Editor
Hi, my name is Grace and am a senior at Cannon Falls! I'm an editor for the Sports Center and write sports articles for the Lantern. I enjoy being involved...