Tackling COVID-19 as a team (April 20)
Seven Midwestern states made a pact to reopen their region's economy at the same time.
In preparation to announce the government's plan of action revolving around the COVID-19 pandemic, Governor Walz attended a conference call with President Trump and other fellow governors at 2:00 p.m. on Thursday, April 16. During this call, a pact was made among a group of seven Midwestern states: Minnesota, Michigan, Ohio, Wisconsin, Illinois, Indiana, and Kentucky. The agreement concluded that this region's economy will coordinate its reopening. At the moment, the governors of these states are not entirely sure when the economy will be able to reopen, but they're basing their decision off of four main factors.
In order for them to feel comfortable reactivating the economy at this time, infection rates have to level out, testing methods for this virus have to be improved, healthcare facilities have to have the capacity to take in patients, and social distancing techniques for the workplace have to be discussed. They are taking this matter extremely seriously and are using science to make their final decision. The governors collectively stated, "We are doing everything we can to protect the people of our states and slow the spread of COVID-19 and we are eager to work together to mitigate the economic crisis this virus has caused in our region."
"
You're going to call your own shots.
— President Trump
President Trump is giving state governors almost complete control over how they want to handle their reopenings. While on the conference call, he even told the governors that "You're going to call your own shots." 
To help steer them in the right direction, the White House revealed a set of guidelines state officials can follow. These standards are not set in stone and they do not have a specific timeline established for social distancing protocols. Instead, the guidelines focus on testing and hospital capacity. 
Right now history is being made. No one knows for sure knows when everything will go back to "normal," but, for now, the government is taking things one step at a time by addressing issues as they arise. Since President Trump gave each state freedom in his conference call, states will be able to handle and adapt to their individual situations as they see fit.
About the Contributor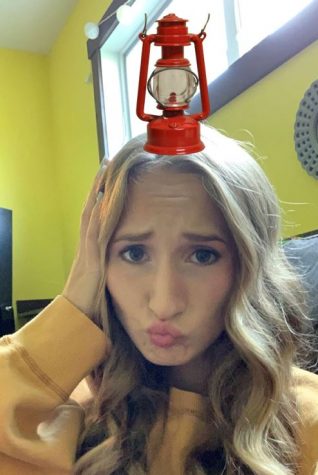 Amelia Qualey, Editor in Chief
Amelia is an alien from the planet Blurble. Her car of choice, a green Kia Soul, resembles one from her home planet. She is a professional dancer because...