Taking home the gold
This year's Teacher of the Year awards went to Mrs. Franke in the high school and Mrs. Turner in the elementary.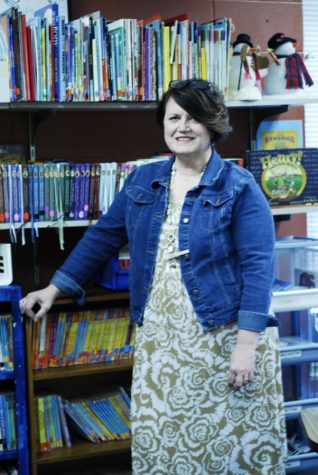 Teacher of the year, may not be as fancy as a golden medal but our teachers at our school are just as important as any athlete at the Olympic Games. Every year, two teachers are chosen for a golden award on their desk, and this year it was Sue Franke for the high school and Laurie Turner for the elementary who secured first place.
First, we went to talk to Franke about her reaction to winning the gold. She said, "I was thinking about Spanish, but I realized music was too big of a part of me to leave behind." And, after a little more digging, we got to the real questions, like," What is your favorite grade level to teach?" to which she responded: "6th grade, because I get to start them on the path I want them to be on, and they have lots of energy, and they always seem to be happy since there isn't a lot of drama, and they're just really uplifting
After getting this intel we decided to move on to Turner. First, we asked her why she wanted to be a teacher. She responded, "My Mom was a librarian when I was a kid, and I just always liked school, I like to learn stuff.¨ Later during our interview, we asked how long she has been teaching to which she said, "I have been in Cannon Falls since 2005, but I have taught since 2001, and started full-time 2005. I taught in Wisconsin and Michigan and I did a lot of subbing, and I taught 5th grade in Wisconsin as well." Then, we asked her a heavy question: "What is your favorite part of teaching?" She responded, "When they get it, when you're teaching them something they're really interested in, or when somebody's working on math and they're having a hard time and then they'll just go, 'oh, I get it', when you know you've found what really interests them." Lastly, we asked how she felt about being nominated as Teacher of The Year, Turner replied, "I was pretty surprised, it's a pretty awesome thing to have your peers nominate you for, because all the teachers are really good, but it's just like wow thank you. And I was pretty surprised since it feels like I don't get out of my room very much."
According to principal, Tim Hodges, "Teacher of the Year is chosen by staff, towards the beginning of the year. All of the teachers get a nomination sheet, so teachers can nominate anyone they want to be teacher of the year. All of the nominations are collected and put on a ballot and then the staff gets to vote. There is a separate teacher of the year for the high school and elementary."
And with that we wrap up this year's Olym… I mean Teacher of the Year awards with Franke taking the gold in musical harmonies and Turner the gold in handling wild nine year olds.
About the Contributors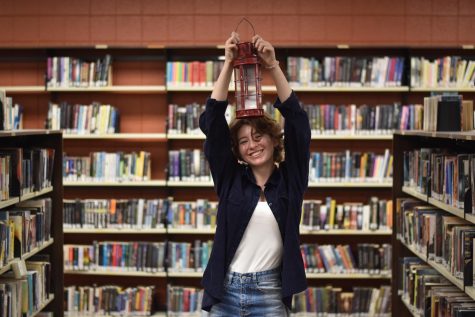 Bianca Caputo, Special Projects Editor
Hey ya'll! My name is Bianca Caputo, and I can often be found screaming at a ten year old iMac in an effort to not get fired. In the spare five seconds...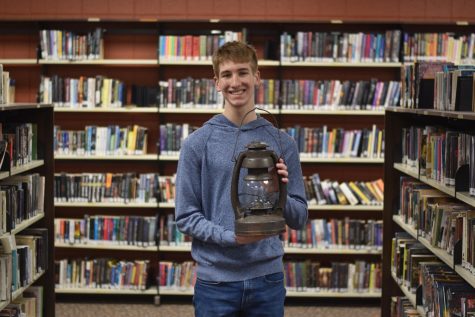 Tristin Qualey, Special Projects Editor
This is Tristin and he doesn't have the brain capacity to write a clever bio right now. Ah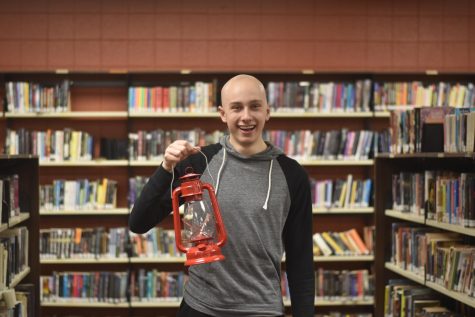 Nathan Baszuro, Media Editor-in-Chief
This is Nathan Baszuro's sixth and final year on The Lantern staff. When Nathan is not stressing about schoolwork he is often watching movies with his...