Tall Girl
Tall Girl, a netflix original movie, reminds teens to always be confident in themselves.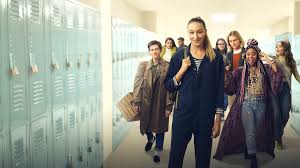 Before watching this movie, I have to admit, I didn't think I would like it. To me, it kinda  sounded like a dumb idea. A movie about a girl that's a little too tall? Seriously? But after watching it, I realized I had the wrong idea. I mean yes, it is about a girl who's taller than everyone else, but it's also about loving yourself for who you are, and not being afraid to be different. 
I'm sure everyone has heard the phrase, "never judge a book by its cover". Well in the new Netflix original movie "Tall Girl", that statement couldn't be more true. Jodi (Ava Michelle) is the tallest girl in school and has always felt insecure about her height. It could be because everyone at her school is always asking the same idiotic question "how's the weather up there?"  With everything that Jodi goes through on a daily basis, it's easy to understand why she's uncomfortable. It doesn't help that she has to wear a size 13 Nikes, in men's. Jodi's life seems like the definition of a highschool nightmare until an extremely attractive foreign exchange student shows up. At least, that's what Jodi sees from her perspective. However, his looks aren't what draws Jodi's attention. He is the only guy in the school that's taller than her! While her life turns into a crazy love triangle, Jodi is still trying to embrace who she really is. With the help of her best friends, Dunkelman and  Fareeda, (Anjelika Washington, and Griffin Gluck), and her beauty queen sister, Harper (Sabrina Carpenter) maybe Jodi will finally learn to stand tall in the face of adversity.
I loved this movie for a number of reasons. The first being that the actors in this movie put on phenomenal performances. My favorite character was Dunkleman, played by Griffin Gluck. He's Jodi's best friend who's been in love with her since they were little. He is always in the friendzone because Jodi thinks she's too tall for him. Dunkleman really shows what kind of person he is by always being there for Jodi and defending her, even though she doesn't feel the same way about him. Another reason I loved this movie was because of the powerful message behind it. Jodi learns to stand up for herself, and ignore everyone else. She realizes that being tall is what makes her who she is, and that she shouldn't be ashamed of it.  She didn't need anyone else to love her, because she already loves herself.
Junior, Emma Watson's opinion on the movie was that it "Was honestly a pretty good movie, it's just that the plot line wasn't very good." She added, " A movie about a girl who is 6 '1 seems a little bit of an overreaction and isn't enough for a movie. It was all too predictable honestly." Sophomore, Olivia Villareal, had a bit of a different take on the movie. She said, " I thought it could've been better. I know it was supposed to show that it's okay to be who you are…but they could've had  better actors or a better storyline. I got very bored watching it."
Even though various students had different opinions on the Netflix original, I think the overall message for everyone to remember is to love ourselves before loving anyone else. Even if they are Swedish.
About the Contributors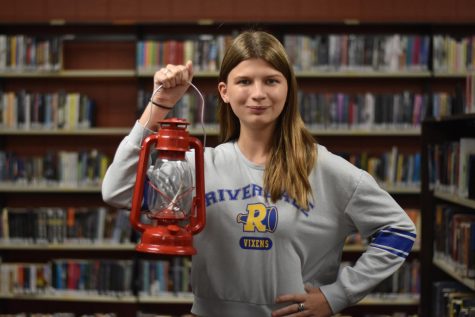 Emma Shepersky, A&E writer
Hey I'm Emma! I am a junior, and an A&E writer for the lantern. I love being involved in many activities such as Jazz Choir, Yearbook, Speech, and...