A warm farewell
As the year comes to a close, CFHS will be losing a few of its treasured teachers.
After years of hard work and dedication, Cannon Falls High School bids farewell to some of its cherished teachers. The staff leaving include Sue Franke-Clark, Bucky Lindow, Anne Anderson, Samantha Thurman, Riley Buchheit, Sarajane Monjeau, Linda Maus, and Paul Merten. Their substantial efforts have left a positive imprint on this community and their work will be remembered for years to come. 
Choir Director Sue Franke-Clark held her final Jazz, Concert, and 9th grade Choir performance on May 18th. She has been teaching in Cannon Falls for the last 27 years and 40 years overall. Her favorite aspect of teaching was her students, which was especially evident in her heartfelt reaction to the Cannon Falls choir alumni taking the stage to sing for her one last time. They performed two songs, one of which included "Operator" by The Manhattan Transfer. Afterwards, they joined the high school choir in singing the final songs of the show, "Irish Blessing," which was dedicated to the senior class of '22, and "Battle Hymn of the Republic" for Memorial Day and in honor of those who served our country. At the end of the night, she was given flowers and other goodies by the senior class in appreciation of her considerate personality and vocal teaching over the years. 
Anne Anderson and Samantha Thurman taught special education at the school. Anderson taught for 20 years (17 years as a substitute teacher, 3 years as a special education teacher) and Thurman taught for 8 years. As many teachers have also commented, they say that the best part of being a teacher are their students. "They're each unique and have their own special gifts and talents. That's what I love most about them." Anderson commented. She also stated that she loves her students and will miss them a lot. Outside of the classroom brings about teaching opportunities as well and the influence can be seen in various settings. "I like seeing the growth of the kids that I worked with over the years. You see them working in all kinds of different places." Thurman expressed. Making connections with the students and their families is another attribute that she appreciates. 
Sarajane Monjeau was both a math teacher and an advisor for the GSA (Gender-Sexuality Alliance) during her time at Cannon Falls high school. With math being a difficult subject for many students, she says that the best part of teaching for her is the light bulb moment when a student who is struggling catches on and finally gets it. This year, she also took charge of the GSA which unites LGBTQ+ and allied youth to build a safe space and community as well as organize solutions to issues that may impact them. "I have thoroughly enjoyed being the advisor for the GSA and being a role model for all members of the LGBTQ+ community." She announced. Working in a similar department to math, is science teacher and robotics coach Riley Buchheit. With teaching, he favors human connection the most. "I enjoy just being with the students. It's not just about the grades but about having fun while learning along the way." Often times, guest speakers with occupations such as astronauts and engineers in every department talk about their experiences either over video call or in-person. Buchheit also mentioned how he likes to talk with these guests and learn more about the numerous parts of their career and adventures.
Bucky Lindow taught various levels of Algebra and coached Varsity baseball and football. He loved to see students totally engaged in what they were learning which according to Lindow, made his job very enjoyable. After copious years of teaching, he has seen generations of students learn and grow in their experiences. "My favorite aspect of teaching outside of the classroom is when I see students now that I taught 20 or 30 or 35 years ago. When I see them being great people, raising great children of their own, and making a positive impact on the world, that gives me great joy!" Lindow expressed. 
Of the staff mentioned, there were two teachers who took their leave after the first semester. Linda Maus taught business and law oriented classes that included Law and You, General Business, Personal Finance, Computer Apps and 7th grade Tech. She taught on and off for numerous years at Cannon Falls and now does her work at St. Olaf in Northfield. Paul Merten was a 6-9 PE teacher who started working this year after attending Winona State. 
Cannon Falls High School would not be the same without this industrious and inventive group of educators. Their guidance and distinct styles of teaching have assured a broadened sense of knowledge on all kinds of subjects and their work will continue to positively impact this school for future generations. 
About the Writer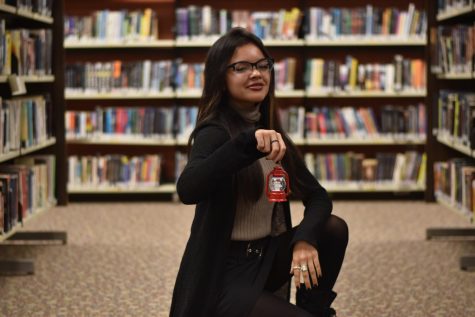 Tiera Meyer, Features Editor
Heyo my name is Tiera! I am a senior and an editor for the Features category. I enjoy video games, skating, writing, hanging with friends and family, kayaking,...