The amicable amity
The school's Spanish amity, Henry, has enjoyed many of the new experiences Cannon Falls has brought him.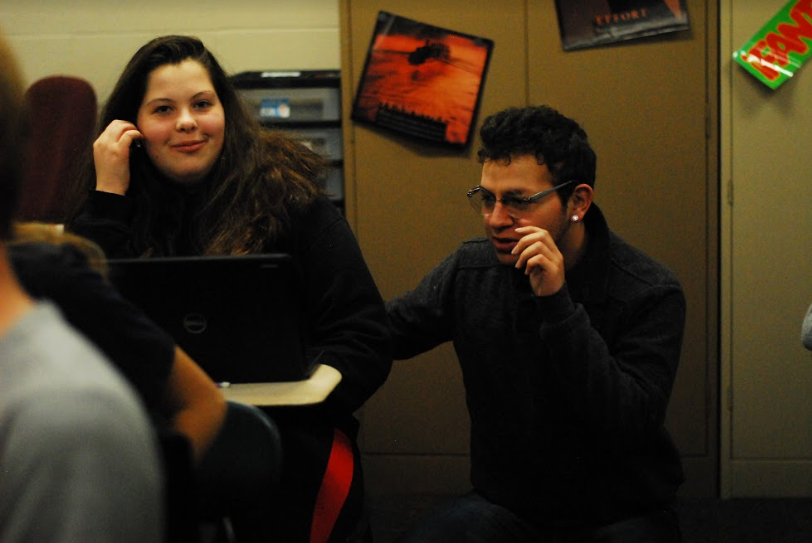 This year, students and staff in Cannon Falls were lucky enough to have an amity from Columbia, Henry, join the Spanish classroom for the school year. Henry is from the capital city of Columbia which is called Bogotá. Back at home, he has two brothers and one sister, but he left them behind in Columbia to venture to a small town, Cannon Falls, for about a year. The Bultena's have welcomed Henry into their home for the year and he says he's "really enjoying his time with them." Although he misses his usual life back home in Bogotá, he's enjoying every new experience here in America.
"
he's enjoying every new experience here in America"
— Kylie Wersal
The majority, if not all, of the students at Cannon Falls Schools would consider the class sizes to be extremely small, but, surprisingly, when asked about his school back at home, Henry mentioned that it is much smaller than our school. To students in Cannon Falls, it's hard to picture what a school much smaller than Cannon Falls would be like. Henry says, "the way people interact with each other," at school overall is far different. One of the first things Henry noticed about our school is that sports are one of our main focuses. Lots of time, energy, and affection are put into sports at schools here in Minnesota, and he finds it very interesting. Attending sports games has been one of Henry's most favorite activities in Cannon Falls because, it's something that he has never experienced before, so he tries to make it to most games.
Henry is thoroughly enjoying his time here in America and loves trying new things. His favorite food here is pop tarts, and he mentioned that he will "definitely be taking some back home," to Columbia. Henry loves his host family, partly because his host mother prepares a lovely home cooked meal each night, allowing him to try many new foods. He says he loves to put ranch on almost everything; "it's the perfect topping," he said with a smile.
Henry got the opportunity to experience something that many Minnesotans generally take for granted: snow. For the most part, he thought the snow was very cool and exciting because it's something he has never lived with before. He went out and played in the snow as much as he could, knowing that it's not an everyday thing for him. Henry mentioned that even though the snow was fun, it sometimes got a little too cold for his liking outside. Back home in Columbia, he never had to deal with the cold or snow. Henry says he will for sure miss the snow when he's home next year, but he definitely won't miss the cold as much.
When he returns back to Columbia, Henry plans to find work again. He doesn't have set plans on what he wants to do quite yet, but he's thinking of possibly becoming an English teacher because he worked as an English teacher before he came to america. He's unsure if he will want to travel again soon or focus mainly on work. Either way, he says, he's positive he will be working somewhere in three years. Sadly, Henry's journey in Cannon Falls will come to an end at the beginning of summer. He returns to Columbia June 14. Henry has been a wonderful addition to the Spanish classroom and will be dearly missed next year, but he will always be remembered.
About the Contributors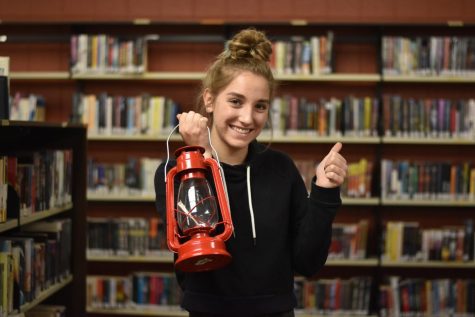 Kylie Wersal, Features Editor
My name is Kylie. I'm a senior at Cannon Falls and I play volleyball. I love making mems with my pals!!! :)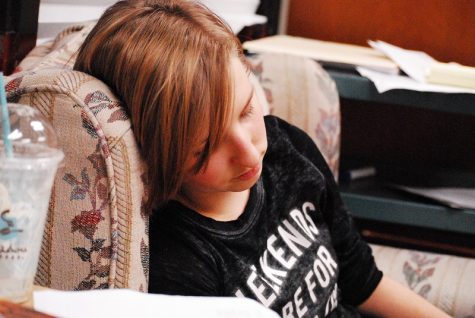 Katie Allen, Photography co-editor
Katie Allen is a photography editor, who enjoys activities such as Speech, band, and watching John Mulaney's New in Town. When she's not busy reading or...