The "Christmas Chronicles" Series – SPOILERS ALERT
The author reviews the unique plot and design of "Christmas Chronicles" and its sequel.
As Christmas quickly approaches, a multitude of traditions follows it, including the wide variety of movies specifically intended to be watched during this magical time of year. There is nothing better than curling up with a blanket and cup of hot chocolate on a cold day and watching a Christmas classic like "Rudolph" or "The Polar Express." However, new Christmas movies can be just as fun. Both ¨Christmas Chronicles¨ and its sequel ¨Christmas Chronicles 2¨ are great examples of new Christmas movies that don't necessarily fit the mold of these long-loved classics.
The original ¨Christmas Chronicles¨, released November 22, 2018, starts off as an archetypal holiday film. Along with the drama of the death of the main characters' dad, the movie consists of the characters wishing to Santa for a better Christmas. However, things quickly take a turn when they find St. Nick in need of some help. This unique twist leads Kate and Teddy Pierce (the main characters) to save Christmas and discover that they come from a line of ¨true believers.¨ In the end, they get sent back to their home with the memories of a magical place they likely won't see again.
"Christmas Chronicles 2" was released on November 18th, 2020. In this movie, Kate is once again thrust out of her average life and into the open arms of Mr. and Mrs. Claus who are in need of her help. This happens when Kate and her new step-brother Jack stumble into a portal that brings them to the North Pole. They find an injured Dasher the Reindeer and learn of a mischievous, exiled elf named Belsnickel who plots to ruin Christmas. The two refuse to let this happen even as Kate doubts her abilities. Confirming her gut instinct to help save Christmas once again, she is sent back through time and sees her father who inspires her to do what is right. The second movie ends with Kate and Jack saving the reindeer, elves, and thwarting Belsnickel. They both finished their vacation with great ease of mind,  knowing that they had saved Christmas.
"
I thoroughly enjoyed it; I thought it was creative and well made."
— Mandi Qualey
Both movies are great examples of films that are interesting without falling into too many holiday tropes that so many new movies find themselves trapped in. Mandi Qualey, a CFHS parent, concurred, ¨I thoroughly enjoyed it; I thought it was creative and well made.¨ Both movies use CGI to create effects of small elves, magic, and wonderful displays of Christmas miracles that real life can't offer. This creative use of technology allows the movies to use real actors while still having the whimsical feel of animated movies that people of all ages have grown to love. The movies also do a wonderful job touching on tough issues, like death and injury, while maintaining a light-hearted feel. Although it's hard to find flaws in these movies, there were many easy jokes that are fine for younger kids, but are less enjoyable for the whole family. Jessica Baszuro explained, ¨I think that the cheesy puns sometimes made any emotional moments feel forced and awkward.¨
¨Christmas Chronicles¨ and ¨Christmas Chronicles 2¨ are good movies to add to holiday movie watching lists. They are fun and exciting movies with decent CGI effects and its only flaws were that each film happened to fall flat in more serious moments. So, if the same few classics are getting worn out after years of overwatching, strap in and enjoy the wild sleigh ride that is  the ¨Christmas Chronicles¨ series.
About the Contributors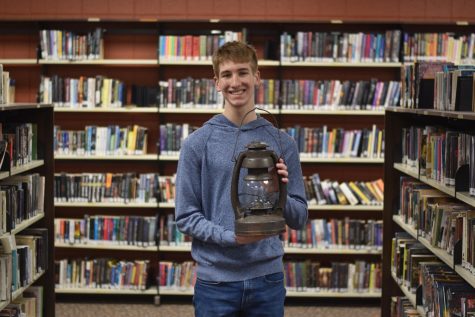 Tristin Qualey, Special Projects Editor
This is Tristin and he doesn't have the brain capacity to write a clever bio right now. Ah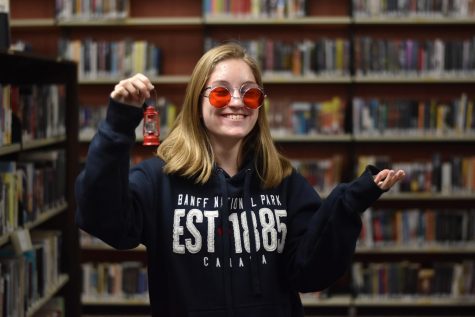 Lindsey Niehaus, Staff writer
Lindsey Niehaus is a junior with a love for the fine arts. She participates in the school's theater productions and is a member of the speech team. In...