The final inning
The Bomber baseball team has had a successful start to their season, and have even beaten their longtime rival, the Randolph Rockets.
The towns of Cannon Falls and Randolph came together as the two schools went head to head in baseball. Every year when this time comes around, both towns come to support their communities. Historically it has always been a challenge for the Bombers to take the winning outcome, but this year there was a switch in roles. The Rockets lost their streak, which allowed the Bombers to start a streak of their own, and brings the Bombers to a record of 14-2. The Bomber Baseball team is happy they had the opportunity to achieve this goal of winning they have had for quite a while. Along with this goal, they have made many more throughout the entirety of their season.
Senior captain Tyler Johnston, expressed his favorite memory during this season has been "Winning, especially the win against Randolph just because it's a rivalry and we haven't won that game in a while." Johnston also touched on how awesome it has been to see his teammates improve since last season. The Bombers tend to go in waves of earning many runs in one game and then very few the next. If the Bombers could become more consistent on offense the team can improve to the next level, says Johnston.
When the Bombers played against their rivals, the Randolph Rockets, it was a close game the whole time and ended with a score of 6-5 with the Bombers taking the lead. Senior Ari Wells says the Rockets are their biggest competition because they usually make sure to do what they can to play their best against us. While there is always business when in a sport, there is also fun that comes along with it. Wells says, "My favorite part about baseball is getting to hangout with my friends and play the game I love at the same time." On every team, teamwork is crucial and working together is the only way to be successful.
Team chemistry is something that the Bombers believe is importan
t; senior Jadan Winchell says "everyone is good friends and when one of us lashes out and gets angry, someone tries to calm them down." The friendships and desire the Bombers have to work together creates a strong foundation for the baseball team. Winchell emphasizes his favorite part of baseball is, "going out to play a game with my buddies, just having a good time making memories."
Since it is senior year for many of the Bomber baseball boys, they are trying to soak up the moments with their team and make the most of the rest of the season. The Bombers are excited to contin
ue their season and will have their next home game at John Burch
Park, Thursday, May 18th at 5:00pm. Go Bombers!
About the Contributors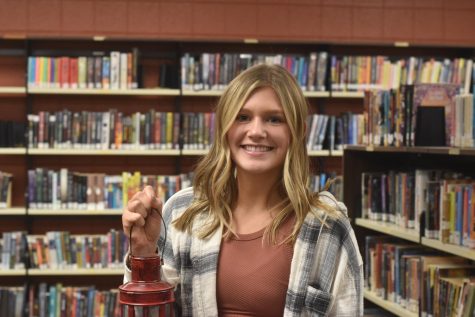 Grace Swanson, Sports Center Editor
Hi, my name is Grace and am a senior at Cannon Falls! I'm an editor for the Sports Center and write sports articles for the Lantern. I enjoy being involved...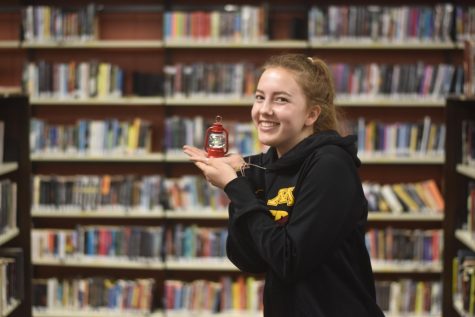 Claire Dicke, Photographer
Hey!! I am Claire Dicke and I am a senior at Cannon Falls High School. I am a photographer for The Lantern. I am also involved in SADD, Interact, tennis...