The Cannon Falls Boy's Soccer team finished out their season on Thursday, October 12th against the Pine Island/Zumbrota Mazeppa Boys Soccer Team. It was a hard-fought game in Pine Island against the number one ranked opposing team and the boys ended up losing 0-12. Though that game did not go as well as they wished, the boys talked about many things they did well throughout the game.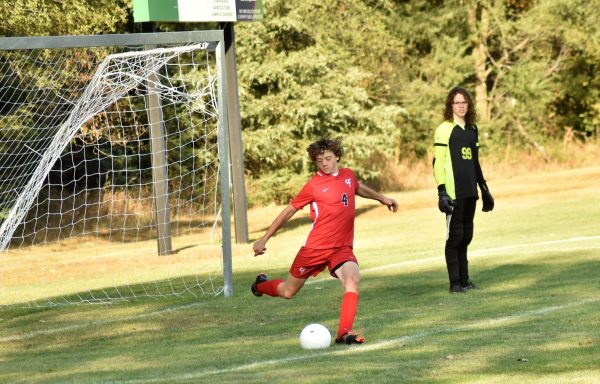 Heading into the first section game, senior captain Garrett Dolan emphasized they set many goals and one of their biggest was to not hyperfocus on scoring goals, but to "stop them from getting any." He explained they worked hard to achieve, "50% of possession through the game," and try to be smart on offense and defense by, "working the ball around the opposing players." He further went on to say they completed their goals as a team and with many younger players, he is proud of each of them for how much effort they put into this season. Dolan added how the game was still fun, even though it was their last time playing together.
Sophomore Micah Nelson felt the team played well together too. Nelson said, "The team chemistry was good," and since they knew their team was smaller this year they had to, "work together to be a competitive group." He continued to explain this is how it was throughout the whole season; the team worked together to get game experience to higher levels for everyone. Having fun and working together was a big part of that. Next season, Nelson hopes for a few wins as this was something the boys could not accomplish with their tough schedule.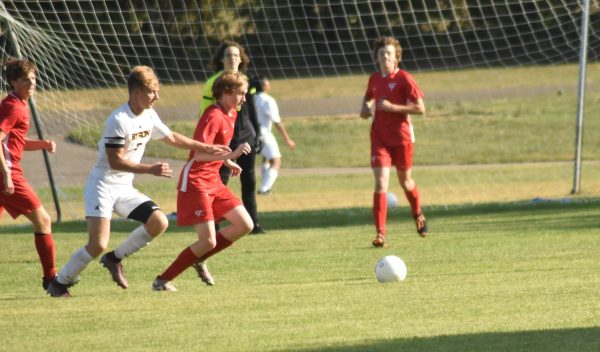 Even with the loss of three crucial seniors, the next year's boys' soccer season is still predicted to be a successful one. With the team bond already being very strong this season and many returning players, the Bombers are hopeful to get more wins under their belt. Being in a tough conference and section the boys know they will have to work hard over the off-season. Nevertheless, the boys will do just that with their dedication to the sport.
Between working on their skills, working out in the gym, or participating in other sports seasons, the boys are already excited to come out in the next year. They know that when the 2024 season comes around, they will start out with an exciting kick.