The Lantern Sports Center
Follow the progress of all your sports teams quickly on the Lantern Sports Center.
The Lantern staff has worked hard to develop the newest tool in sports coverage. They are excited to announce the creation of the Lantern Sports Center. 
The sports center provides continuous coverage of every team at Cannon Falls High School. It provides scores for each game or meet as they occur and a win-loss record where appropriate. Additionally, many sports have conference or section standings and a roster available. If more information is desired, the center will also host shortcuts to full-length articles about the teams written by the lantern staff. 
Already published in the sports center are results from all fall sports seasons, including tennis, boy's soccer, girl's soccer, boy's cross country, and girl's cross country. Information about the football and volleyball teams is also available, and coverage will continue as they progress through post-season games. Information about winter sports will be published once they begin competitions.
The sports center is a perfect utensil for staying up to date with the plethora of teams at Cannon Falls High School, so be sure to check it out.
About the Writer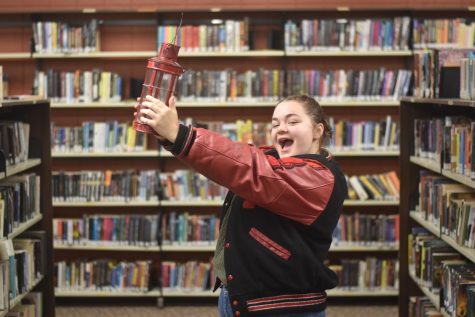 Sara Auger, News Editor
Sara Auger is a sophomore lantern writer and editor. Her favorite activities include listening to music so loud she gets hearing damage and driving 30...