The most magical streaming service
The most magical place on Earth just released their very own streaming service.
Disney+ is the next big thing to come out from Disney. It's a streaming service that isn't their first one. However, it is their most ambitious project for the amount of content they have in it. When looking into the service for the first time, I was impressed at what they have to offer. After just a glance at the variety of titles they provided, Disney+ had me interested from the start. After having some time with the shows and movies they had available to watch, I decided that Disney+ is worth it.
From the moment someone starts up the service for the first time, they'll have access to hundreds of different movies and shows from not only Disney, but also Marvel, Star Wars, Pixar, and National Geographic. There are animated movies, live-action movies, documentaries, sitcoms and more. Some examples include all the Star Wars movies that are currently released, the Marvel movies, the classic Disney animations from way back then, shows from Disney Channel, and many National Geographic documentaries that focus on different topics.
Disney+ also features original content made exclusively for the service. One show that I have watched the most and the one that I would recommend checking out is The Mandalorian, a show set in the Star Wars universe that follows a bounty hunter traveling around the galaxy and getting into many different situations. It has a surprisingly good story with a great cast of characters. Fans of this franchise might enjoy this series for what it has to offer. Other originals to mention includes High School Musical: The Musical: The Series, (a self-aware take on the original High School Musical) The World According to Jeff Goldblum, (a documentary about him making connections and observations on everyday things like sneakers and ice cream) Lady and the Tramp, (a live-action retelling of the original animated classic of the same name) and many more. They also have plans on adding more originals in the future.
"
It's It's [Disney+] a good idea and good advertisement."
— Luis Mendevil
My overall thoughts on Disney+ are fairly positive from what I have experienced. From the number of shows and movies, they have both old and new. Because of the original content made exclusively for the streaming service, Disney+ really surprised me on how well done it is. Even the people that I talked to agreed. Luis Mendevil stressed "It's [Disney+] a good idea and good advertisement." Maddie Hall agreed, saying, "I like it a lot too, it's fun." 
My only main issue is not all the shows and movies Disney owns are on there like for example some of the Marvel movies like Avengers Infinity War, and Black Panther are not on there as of this time.
Disney's new streaming service, in my opinion, is very good and I think that there's enough content for everyone to enjoy. It has some of the best shows and movies available in one streaming service. It's fun for the whole family.
About the Contributor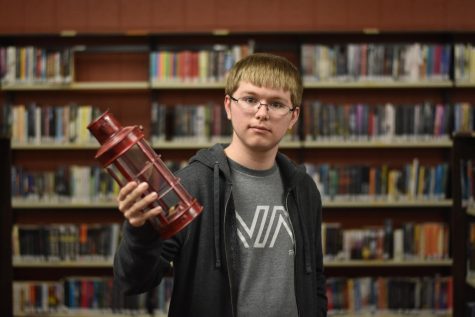 Hayden VanZuilen, Staff writer
My name is Hayden and I like getting some rest. I don't do a whole lot around here, but hopefully I find something.