The show must (not) go on
Unfortunately, CFHS' actors and actresses won't be taking the stage for the spring play this year, leaving senior players feeling gypped.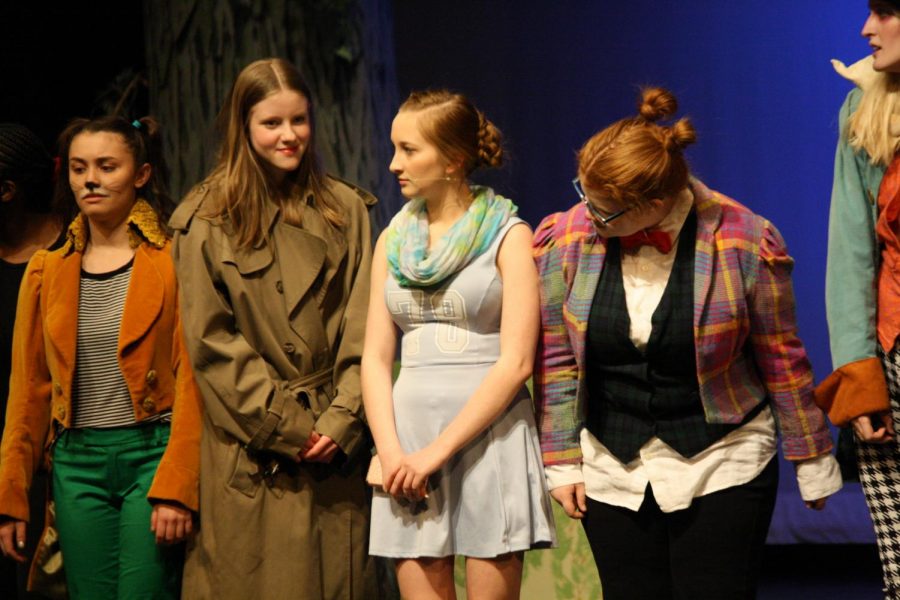 Spring is supposed to be the beginning of something new or the time of year when the old is resurrected. It's when the metal clang of a bat can be heard from the softball fields, the smell of wet rubber permeates from the track as the snow melts, and the theater witnesses actors and actresses transform into new characters and tell new stories. But, this year, the things loved by many are remaining in years past. The softball fields echo nothing but silence, there is no one at the track to detect that distinctive scent of wet rubber, and the theater remains closed and empty. A set of new characters and stories are ready to be told, but are without storytellers to tell them.
This is the sad and devastating effect COVID-19 has had on high school spring extracurriculars. Although it is likely they will return next year, it does not make up for the lost time. Whereas underclassmen will have another shot at spring activities next year, the same cannot be said for the graduating class of 2020. For many of them, this was supposed to be the greatest year of their high school sports or fine arts career. Officially, MSHSL has canceled all spring extracurriculars, robbing seniors of their chance to compete or act their final year. To make this situation even more heartbreaking, everything was prepared to make the spring play a success.
The stage was set; Cannon Falls High School (CFHS) was going to perform The Miraculous Journey of Edward Tulane, a classic story by Kate DiCamillo about a lost china rabbit, and how he learned to love, to lose, and to love again. Auditions were to be held on March 17 and 18, but they never happened. Instead, Monday, March 16 became the last day of physical school at CFHS. Lockers were cleaned out, buses were loaded, and the theater's doors remained closed.
"
This will be the first year I haven't done a show, and my last year I was able to."
— Vienna Qualey
For the senior actors and actresses who were ready to perform in the spring play, the suspension of the spring play is especially hard. Unlike the few seniors who have been blessed with the opportunity to play sports in college, it is doubtful that the seniors of the drama department will ever be able to perform The Miraculous Journey of Edward Tulane. Getting a role in a college theater production can be extremely difficult and it's unlikely they will choose the same show. To add insult to injury, many of the seniors have done shows at CFHS for years with the same people, meaning that many of them will not get the chance to do one last show with the friends they love most. Taylor Fox, a drama senior, reiterates these points, stating, "I can do shows in college, but it's not the same if I don't have all of my theater family with me." It is a truly tragic situation, especially for the seniors that live for the stage. Vienna Qualey, another theater veteran, has done theater ever since she was a kid and has been in a show every year at CFHS. Qualey explains her heartbreaking situation in one sentence: "This will be the first year I haven't done a show, and my last year I was able to."
For many of the seniors, it was all about their "lasts." The last goodbyes to their friends and the theater and the last time to take to the stage. There are a plethora of traditions in the drama department, specifically for seniors, that they have been looking forward to for years. Rights of passage, final shows, and senior bows are some of the few things these seniors may never have the opportunity to do. Although Fox's heart is holding out hope for a play starting in late May or over the summer, her head knows she has to be realistic. As she said in her own words, "It's hopeful dreaming at this point. I've decided to not get my hopes up and prepare for the worst."
But being realistic doesn't make the reality any less painful. When asked what they were most looking forward to for this final production, both Fox and Qualey said that they were excited to make lasting memories with castmates; memories that will never be able to be made, because their chance was stolen by an invisible enemy.
The effects of this virus will be felt for years on a personal, national, and international level. However, Fox has been able to see some good come out of this situation. She's found more time to think about herself and her future plans, has been able to spend more time with family, and can get caught up in her classes relatively easily without extracurriculars—when she's busy with classwork and theater it can be difficult to formulate any thoughts outside of those two areas. Nevertheless, she admits that she would give up every advantage she's gained just to have one last show. 
"
I miss the stage and my [theater] family so much and I know that they'll make me proud no matter what."
— Taylor Fox
Although the curtain closes on her last show before it began, Fox knows that losing one performance doesn't negate what she has already accomplished in her last year of high school theater. She is proud of the work she and her castmates have done, is ready to move forward, and encourages others to do the same: "Regardless of whether or not we have a show, I'm so proud of everyone and I'm happy that I was able to spend my final year in the musical and One Act. I have no regrets and, although this situation is hard, I hope that we can move forward with optimism. I miss the stage and my [theater] family so much and I know that they'll make me proud no matter what."
In other words, everyone's own show must go on.
About the Contributors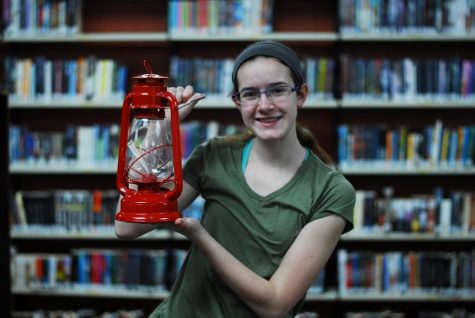 Lydia Pedersen, Torch
Lydia is an 8th grader who loves engineering and architecture. She is in Speech, Track, and the Fall musical. Some of her favorite pastimes include reading,...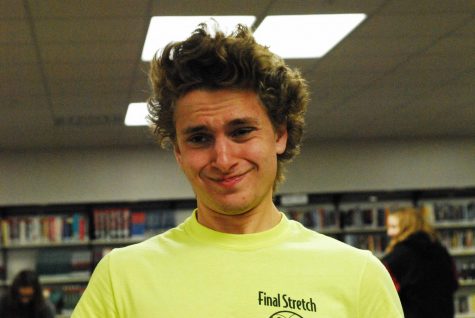 Bryson Felton, Photography co-editor
Bryson Felton is a senior photographer and part editor for the Lantern. He is also involved in the school musicals and plays, speech, yearbook, and track....