The Umbrella Academy
The new Netflix series, The Umbrella Academy, is action packed and full of twists and turns.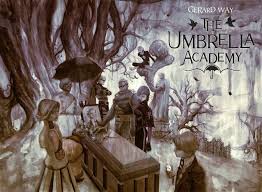 Hang on for a minute...we're trying to find some more stories you might like.
The first time I first heard of The Umbrella Academy was when my family and I were searching around Netflix trying to find something to watch. We were slightly intrigued by the description, so we watched the trailer, however, it ended up looking too cheesy for our liking. Roughly a month later, a family friend, who shares similar movie and tv show interests, remarked on how much he loved The Umbrella Academy. My family and I then binge-watched the show over the following weekend. It wasn't some cheesy superhero show that we expected, rather it was a dark-humored action, superhero show. Brandon White thought "The show was exciting and thrilling." The series is about 43 mysterious women around the world who give birth one day. However, the catch is that they were not pregnant when the day began. A billionaire by the name of Sir Reginald Hargreeves went around the world trying to buy the kids but was only able to get seven of them. Hargreeves, being the not so great person he is, named each of the children their respective number from 1 through 7.
These children he "adopted" have special powers, like Number 1 who is incredibly strong. The only one that doesn't have any powers is Number 7. With these super powerful children, Hargreeves creates a crime-stopping force called The Umbrella Academy. It's not about when they were kids, though they do have flashbacks throughout the show that goes back to when they were kids. Going forward a few years when they are all adults, each had given themselves names to go by. During the time while being the Umbrella Academy as kids, Number 5 had jumped through time, not coming back until when they were adults, where he said that the world will end in just a few days and that it was up to them to stop it. The entirety of the show is about the dysfunctional family trying to do so.
"
I really loved The Umbrella Academy and I only wish it was longer"
— Gabe Hepola
Although there were many unanswered questions throughout the show, the end of the first season hinted to a follow up season that may answer them. I found The Umbrella Academy to be extremely funny and a splendid story that was able to hook people in and keep their attention the entire way through. Gabe Hepola said, "I really loved The Umbrella Academy and I only wish it was longer." I would recommend this show to anyone, not just those who like superhero shows because it pulls in the viewers and leaves them wondering what may happen next. The show was based on a comic book that might be a worthwhile read. I have no idea how good it is for I haven't read it, but if it's anything like the show, then it would be well worth one's time to check out. Overall I would say this is an exceptional show for anyone interested in it.  
About the Writer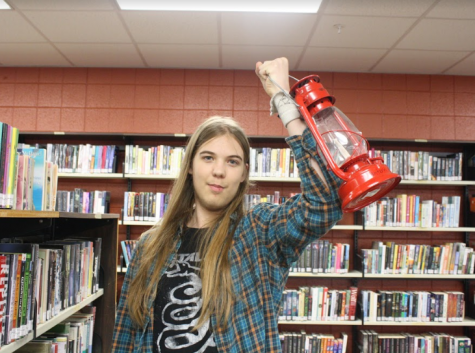 Ethan White, Staff writer
Ethan White is a freshman this year. He is in Robotics as their Safety Captain, and Ethan has fun reading fantasy and sci-fi books. In his free time, he...