'Tis the giving season
CFHS' Interact Club is finding a way to help out during Covid 19.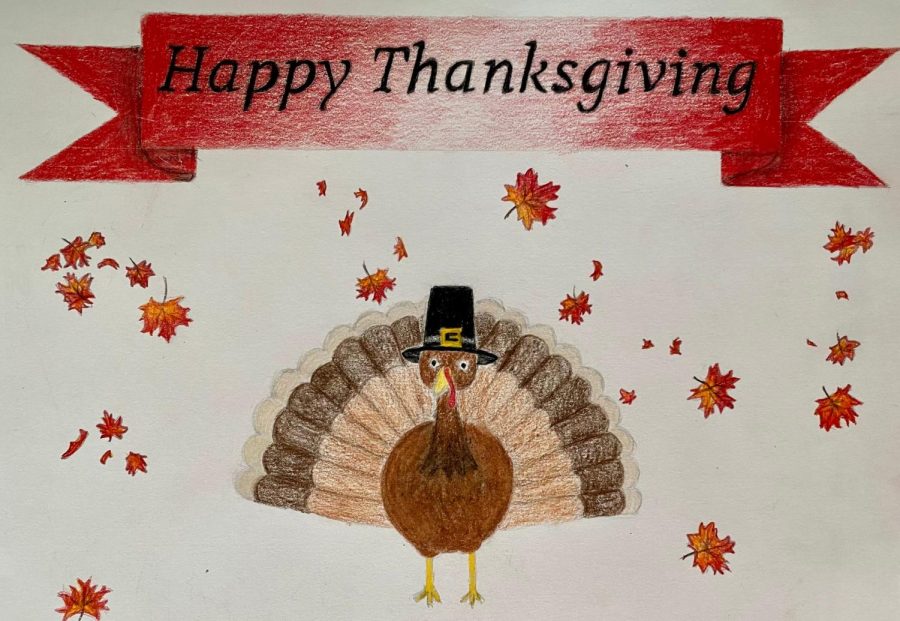 Despite this year's COVID restrictions, the Interact club of Cannon Falls High School is still finding ways to help out those in need. This Thanksgiving, the club will be putting together Thanksgiving packages for families who can't afford a Thanksgiving meal on their own. 
Interact has faced several changes this year when compared to years prior. They have had to either adjust or entirely exchange the majority of their normal volunteer projects because of COVID-19. On top of that, this is the first year Mrs. Hernke, the club's advisor, has been in charge of the Interact club. "Because of COVID, we needed to come up with alternative community involvement. This is the first year for our Thanksgiving packages," Hernke shared. These Thanksgiving packages are a way for the Interact club to help out in the community while still staying safe and following COVID guidelines. 
"
Because of COVID, we needed to come up with alternative community involvement. This is the first year for our Thanksgiving packages"
— Mrs. Hernke
The Thanksgiving packs are being paid for with generous donations provided by the Meyers-Fox family, and the members of the Rotary. The Rotary donated two hundred dollars, while the rest of the donations added up to around six hundred dollars. Turkeys for the Thanksgiving packages are going to be donated by Ferndale market. 
There will be a grand total of five Thanksgiving packages, for five different families, that have anywhere from four to nine people in their households. These packages will contain a complete Thanksgiving meal, including, but not limited to, items from a mouth-watering turkey, and savory stuffing, to creamy mashed potatoes with flavorful gravy, tart cranberries, classic green bean casserole, warm and buttery dinner rolls, and sugary pie. Additional food items not related to the Thanksgiving meal, like cereal, might be added due to a budget surplus of donations that cover more than just a Thanksgiving feast. The members of the Interact club are responsible for going out and buying the items, both locally and in neighboring towns. They are also responsible for putting the festive parcels of food together on the Monday before Thanksgiving. Once the packages are put together and ready to be given to the families, both Mrs. Hoffman and Mrs. Burvee will be in charge of distribution.
The Thanksgiving packages provide the Interact club with a safe way for its members to volunteer and help out in the community during Thanksgiving while following the COVID guidelines and keeping everyone safe during the holiday season. This is the first of many volunteer activities the Interact club plans on doing over the school year, both to help people in the community and those outside of it.