Sophomore Josie Sjoquist and Freshman Livia Tennessen battled against one another for a state ticket. Tennis balls were being hit left and right, and scores were very close. Tennessen finished it off with a win that advanced her to the state tournament. 
Tennessen had to win a tough game to advance to the state tournament. When she was asked how playing against one of her teammates felt to her she explained, "I was proud of what I did, but also proud of her [Sjoquist] because she gave me good competition to fight for the win." Tennessen shared her state experience, describing it as cool and fun because of all the different competition she got to see while there. One take away Tennessen had from the state tournament was how she got to play against people from schools she had never heard of. 
As the 2023 Bomber tennis season came to an end, the girls had a strong record of 11-8 this year. Long matches were well fought by the Bombers which helped them rack up wins.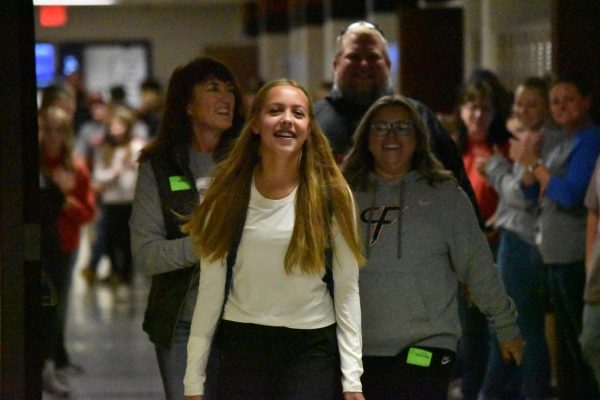 Josie Sjoquist explained one of the main reasons the team was successful this year was the fact that they were driven – especially having the goal of making it back to the section championship. Sjoquist said, "After knowing we were going to be playing Waseca in the semifinals, we knew we had to play our best to sneak out a win." She then added that being driven was part of the reason they had so many hard-fought wins, including the match against Waseca. 
After asking a couple girls their favorite thing about this season, Sjoquist shared her favorite part being the semifinal match against Waseca because it was fun to see them get the win after losing to them the previous week. Sophomore Sophia Nerison described, "My favorite part about the 2023 season was the bus rides home with the team." 
To see the growth the Bomber girls saw this year requires them to work hard and prepare for next season. Nerison explained playing throughout the summer will improve them all. The team realized one of the big takeaways from this season being that advancing to state next year is an attainable goal to have. But it will require hard work from all and the Bomber girls are already anxiously awaiting for next year.