Tuned up for the year
Band students gave an excellent performance during their first band concert of the year.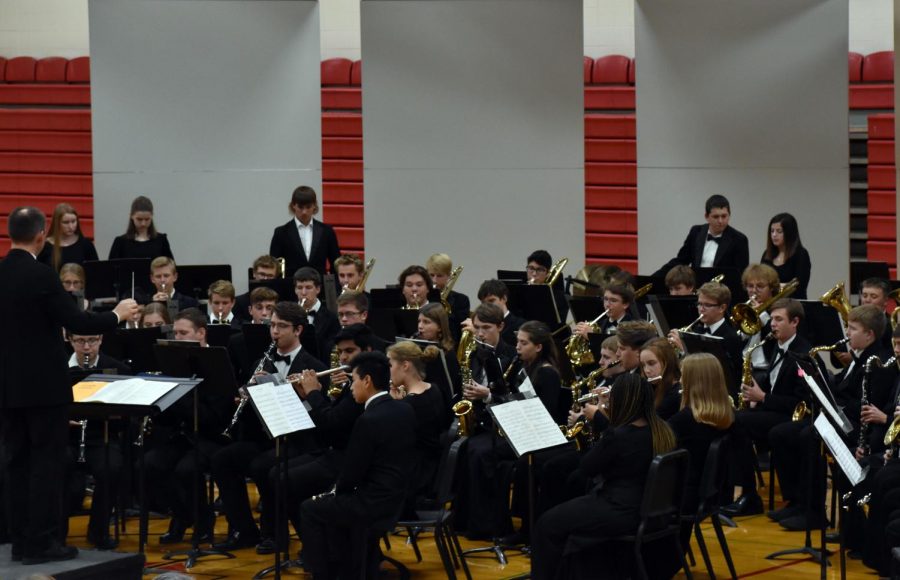 On October 25th, 2019 the Cannon Falls Band had its annual Halloween concert. Musicians took their places and got ready for their first performance of the season. However, instead of performing on the stage in the auditorium, the concert was held in the gym. Unlike past years, the band and choir concerts took place in different locations (choir in the auditorium and band in the high school gym.) This eliminated the need to reset the stage from the choir equipment to the band equipment. At 7:30 pm the audience trickled into the bleachers. Once seated, bands from 6-12, under the direction of Mike Legvold and Peter Duggan, were ready to perform. 
Backstage the band musicians were buzzing with excitement. Everyone was ready for the first concert of the year. 6th grader Adam Dubbels shared the same enthusiasm as many other middle schoolers and high schoolers, "I am really excited about our performance tonight. Our songs are really fun to play and all of the bands have been practicing really hard. The concert should be great." There was lots of positivity about the concert but there were some worries too.  Some high schoolers voiced concerns over the sound quality in the gym. "I was a little worried about how the music would sound in the gym. I hope it doesn't echo while we are performing." said sophomore Olivia Villareal. Many other high schoolers were thinking the same thing. The band usually performs in the auditorium so it would be different to perform in the gym. With the audience waiting for the first performance, the musicians quickly got to their positions. The concert was about to begin.
The night kicked off with the high school band. They played Little Czech Suite followed by March of the Irish Dragoons. Next up was the 8th-grade band. They played The Blue Rock and As Winds Dance. The third band to play was the 6th-grade band. They performed Cadets On Parade followed by Count Trickula. To end the concert was the 7th-grade band. They played Royal March and Monster Rock. 
Overall the performances were amazing. Beautiful music was played for the public to enjoy. Although the acoustics in the gym might not have been the best, the band made it work and did a great job. The whole community enjoyed the performance and we all look forward to what the band will play at the next concert.
About the Contributors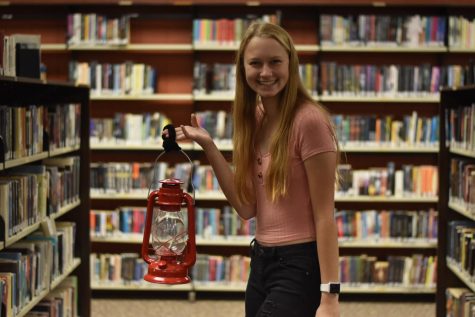 Anna Dubbels, News Editor
Anna Dubbels is a sophomore in high school. She participates in Cheer, Dance Team, Golf and Student Council. She enjoys reading and hanging out with her...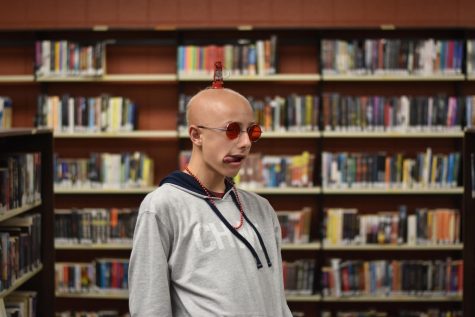 Nathan Baszuro, Photography Editor
Hi I'm Nathan, I am in 9th grade. I like to eat a lot. I participate in speech, soccer, yearbook, choir, and the Lantern. I want to be an actual editor...