Unbreakable bond
Plagued with injuries, the Girls' Soccer season had to overcome several obstacles, which, in turn, made them closer.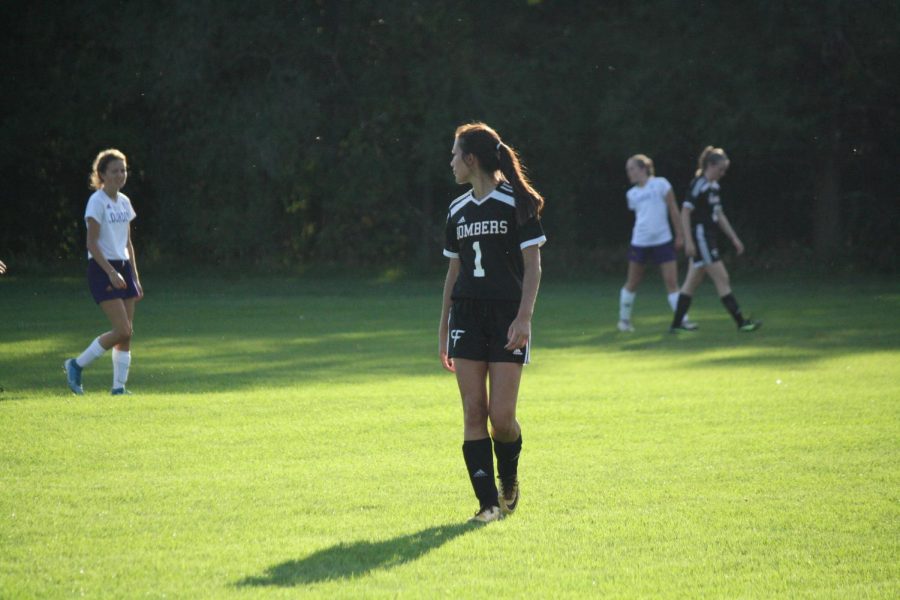 Glancing over at the bench, the starting soccer girls knew their situation was grim; the bench was woefully empty and the chance for a sub was slim. The team's injury reserve had far exceeded normal capacity. This became a common theme throughout the season as injury after injury made the competing team smaller and smaller. The uninjured girls played with their normal passion for soccer, but it became clear that their shrinking team put a strain on them.
On October 8th, the girls had the final game of their 2019 season against Jordan. Once again, the strength of the team was tested as they left for the game minus one of their star players, senior Vanessa Peer. "Both [Vannessa Peer and Lily Park] were voted co-MVPs of the season for a reason. Anything that we start, as far as an attack goes, always went through them," stated varsity coach Josh Banks, highlighting the import role Peer played on the team. On the way over to Jordan, the team could tell that something was missing from the tight knit family that they had developed into the Cannon Falls Girls Soccer Team. Such a feeling became apparent when they faced Jordan and walked away with a 1-5 loss.
"
Both [Vannessa Peer and Lily Park] were voted co-MVPs of the season for a reason. Anything that we start, as far as an attack goes, always went through them"
— Josh Banks
Player injuries prevented the girls from reaching their full potential in the 2019 season, but they also gave hope to the team's underclassmen concerning the success of next year's season.
Four years ago, a number of excited 7th graders came out to play school soccer. These middle schoolers, Lexie Banitt, Emma Watson, Lily Park, Sierra Banks, Aizlynn Thim, Hailey Newinski, Belle Freeberg, and Bella Davisson, were seen from the beginning as strong, valuable players that would push the girls' soccer program to a new, never before seen level of success. Today, those same individuals can be seen out on the varsity soccer field as some of the greatest on the team. Next year in the 2020 season, these players will finally reach their senior year and will have the opportunity to showcase their dominant soccer skills throughout their last season.
One of these long time members of the soccer program, Aizlynn Thim, when asked her opinion on the potential success of next year's season, stated how she thinks that "it is going to be a really strong year since we're all so close, even outside of school. We pretty much all started soccer the same year so we created a really strong bond there." This bond that next year's soccer seniors have created will be invaluable to their success, enabling each player's individual skills to work together as one cohesive and unstoppable team.
The fact that their season was full of injuries and losses barely dampened the girls' spirits as their hope for next season gave them a reason to hold their heads up high.
About the Photographer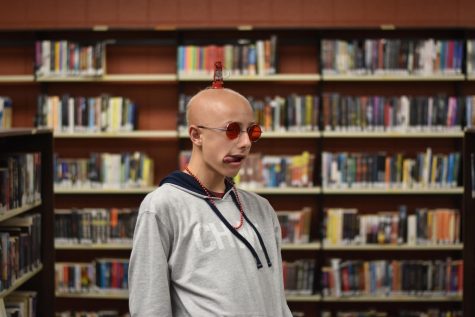 Nathan Baszuro, Photography Editor
Hi I'm Nathan, I am in 9th grade. I like to eat a lot. I participate in speech, soccer, yearbook, choir, and the Lantern. I want to be an actual editor...