Upstaging a pandemic
The CFHS theater has found itself at both ends of the Covid virus, beginning with an outdoor performance, and finally now able to move back to an indoor stage.
"The show must go on," is one of theater's most iconic phrases, aside from "break a leg," of course. COVID-19 has certainly put theatrical propagators of this message, encouraging resiliency and unwavering commitment, to the test. In addition to the usual torn costumes, forgotten lines, and unintentional on-stage tumbles, the pandemic has added previously obsolete obstacles, such as zoom practices with siblings screaming in the background, masked actors, and delayed set-piece creation, into the mix. Luckily, actors and actresses from the stages of Broadway to the sets of Hollywood and the front lawn of Cannon Falls High School have stayed true to their optimistic message through over a year of pandemic madness.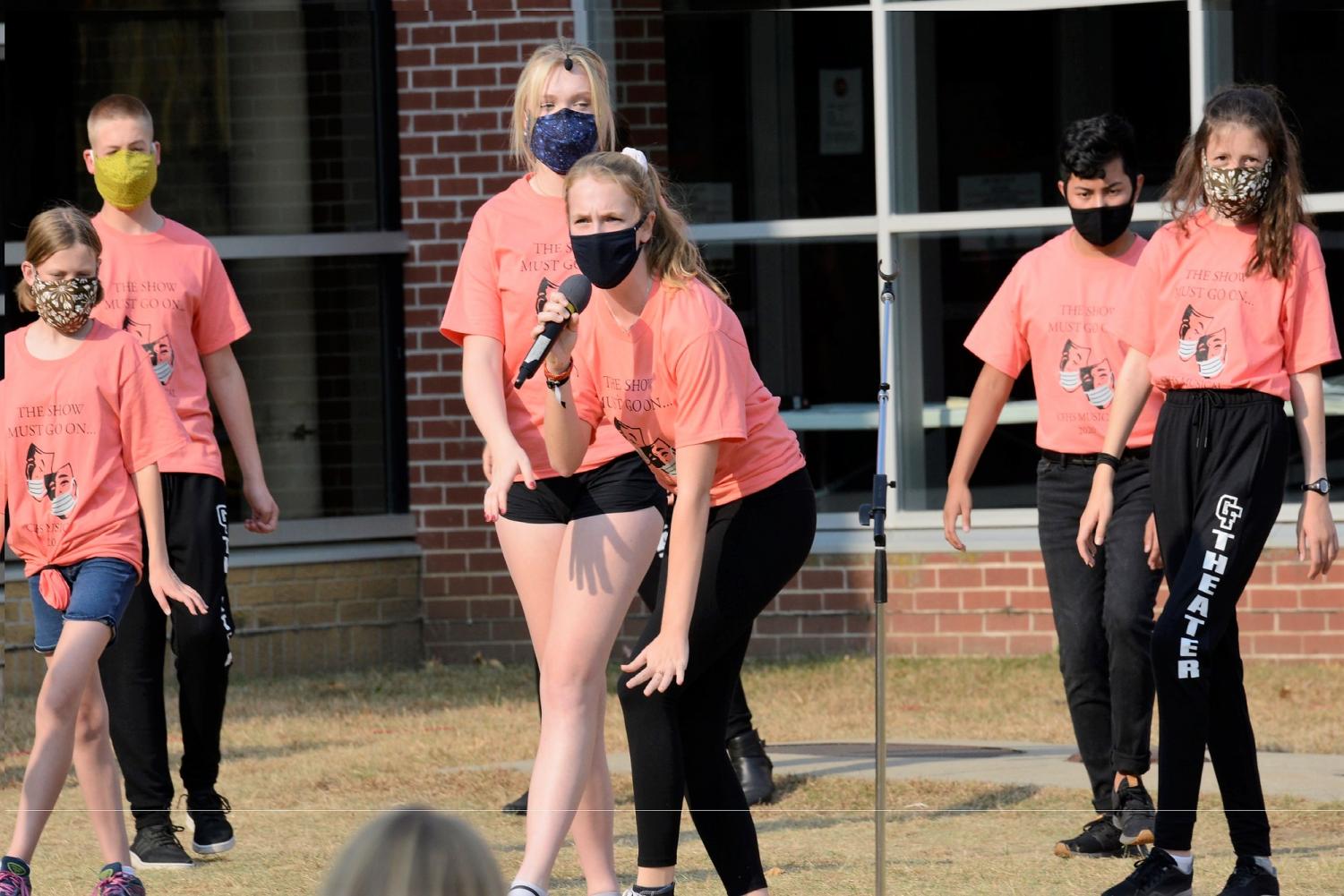 This fall, CFHS theater participants hosted a musical entitled "The Show Must Go On – Until It's Cancelled," outdoors as a way of complying with CDC and Goodhue County guidelines. The production was a conglomeration of various musicals, with various numbers from legendary shows: Mamma Mia!, Grease, and High School Musical among them. To the relief of CFHS students, this spring, microphones, tap boards, and props will not have to be lugged around under the hot sun. Loosening restrictions mean that their performance of "The Miraculous Journey of Edward Tulane" will be held in the far more conventional setting of an auditorium, complete with chairs, and a stage as opposed to blankets and a grassy stretch of lawn.
Based on Kate Dicamillo's award-winning book "The Miraculous Journey of Edward Tulane," the theatrical adaptation depicts the travels of Edward Tulane (Noah Muhlhausen), a china toy rabbit who is rather self-centered. Throughout his journey, Edward meets a variety of characters: a young girl named Abilene (Kendall Lawless), a fisherman by the name of Lawrence (Tristin Qualey), the fisherman's wife, Nellie (Emma Shepersky), a young boy, Bryce (Bianca Caputo), his sister, Sarah Ruth (Sara Auger), and a hobo called Bull (Sydney Specht).
Video staff
Naturally, creating a performance-based upon a book adds something different to the show. Especially, because "The Miraculous Journey of Edward Tulane" is a children's book many cast members have read before. Kendall Lawless, a junior actress who will be playing three roles in the show, felt that "Since I have read the book, it changes my perspective. I have already made a picture of all the characters in my head, so it can be hard sometimes." Making sure to do the fictional characters justice, drawing from both their print and performed forms, requires some extra preparation.
Lawless described the pressure that comes with being sure to prepare properly by articulating that "At moments, it can feel like I am mocking a friend of mine just because I have grown so close to the character." This certainly isn't the desired reaction from an audience, so all 16 actors and actresses are working hard at rehearsal to ensure they have nailed the performance by its opening in mid to late May.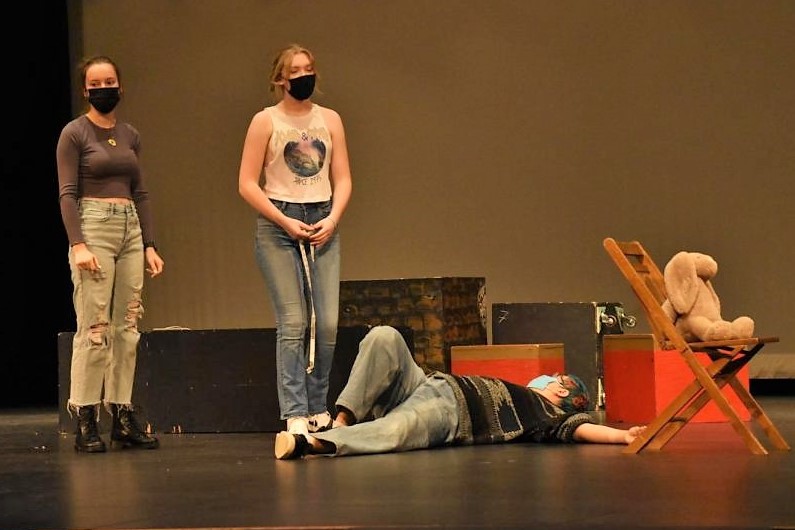 Despite the challenges that come with performing a book-based show during a pandemic, the cast can't wait for opening night. Lawless is certainly among those eagerly awaiting the opening of the doors, expressing that "I am very excited to share our art with the community!" After missing last year's performance due to COVID cancellations, the show is extra special seeing as there hasn't been a play at CFHS in over a year. So, all of the actors are practicing hard. At a time when so much is being canceled, the show must go on.