A new PR
Weightlifting season is gearing up, and a recently expanded CFHS team is looking ahead to a successful season.
Waking up before 5:30 A.M. three days a week is no joke. But for weightlifters, this is a normal, everyday routine: wake up, lift, shower, and go to school. It requires mental toughness and perseverance to become a successful weightlifter, let alone build a strong weightlifting program like Cannon Falls. 
The Cannon Falls weightlifting team is eager for the start of the 2021-22 season. With many returning lifters as well as numerous new, young lifters, the program is anticipating an abundance of potential, and an overall successful season. The team is coached by Tad Ulrich and Scott Safe, and led by senior captains Kenny Otto, Alex Deutsch, and Sam Bahr.
The 2021-22 Bomber weightlifting team has accumulated several new members this season. "For the first time in a couple years, we have a lot of younger kids joining as well as some older kids," states junior Colton Otto, a longtime member of the team. The weightlifting room is packed full every practice with kids aged as young as sixth grade— yearning to become stronger each morning. But, the younger members certainly do not slow the team down. Otto claims that everyone is improving fast, especially considering the amount of new members this year. "I think there will be a lot of potential this upcoming season if everyone keeps working hard," Otto finishes. 
Despite the addition of various new lifters, the weightlifting team has more than ten returning members. Many of the returning members have lifted their whole middle school and high school career and have competed in the state tournament. So, as a team, the Bombers are expecting to perform extremely well together at meets and events. Likewise, it is plausible the Bombers will do astonishingly well when it comes to individual events.
With a team that has a great amount of previous experience, the Bombers are hopeful for a successful season individually. Otto remarks, "from an individual standpoint, most of the older kids have a good chance at making it to state, and perhaps even some of the newcomers." But, Otto reiterates that it is important that the team keeps working hard, lifting heavy, and reaching new weight maxes to begin imagining a successful postseason. 
The Bombers' first weightlifting event will occur on Saturday, December 11th, in Cannon Falls. Although the meet is relatively small compared to others in their busy schedule, the outcome will nonetheless impact the Bomber lifters' opportunity for a shot at state.
About the Contributors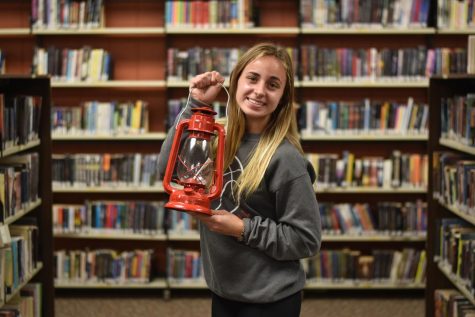 Kyra Schoenfelder, Sports Editor
My name is Kyra, and I am a junior involved in volleyball, basketball, and softball as well as SADD, Prom Committee, and Minnesota Honors Society. My favorite...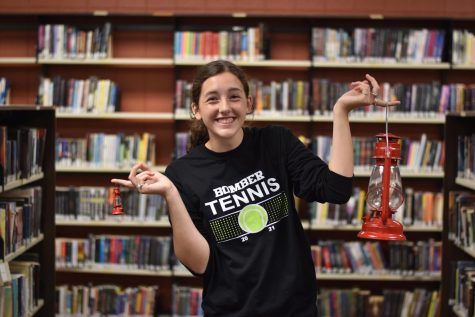 Lauren Ritz, Editor-in-Chief
Hallo vrienden! Mijn naam is Lauren en ik ben een EIC voor de Lantaarn. Ik ben eigenlijk geen Nederlander, hoewel ik graag een keer naar Nederland zou...