Whatever it takes
The Bomber Boys have an optimistic outlook on the rest on the season.
Having played five Hiawatha Valley League (HVL) conference teams within the first 13 games of the season, the Bombers boys basketball team has struggled, only winning one of the five; however, boasting an overall record of 8-5, the Bombers are sitting in a pretty good spot. When asked how he thought the team has played so far this season, senior guard, Luke Sjoquist, mentions that, "We have been performing well, but have a lot more to prove." 
"
We have been performing well, but have a lot more to prove."
— Luke Sjoquist
With half a season left to play, many players believe they have a great opportunity to win their division and make it to the HVL title game. "We're ready to face the challenges ahead of us," affirmed senior forward, Nick Bultena. "I think we have a good chance to make it to the HVL title game, but it will be hard because of the few losses we've had," added Sjoquist. With nine conference games left to go, the boys are ready to get back on track to challenge for the HVL title. 
"Every night, it's usually someone different that has the hot hand," states junior guard, Marcus Banks, who recently set the season record for most points in a game with 38 against Breck, a mark previously held by senior, Drew Otte, with 31. The Bombers have started to blossom as a high scoring team over the past few games. Bultena says, "We definitely have struggled together. We've gotten away from team ball and been a little selfish." With the Bombers only averaging 13.8 assists per game, most of their shots are coming off of fast breaks or offensive rebounds. 
"
We definitely have struggled together. We've gotten away from team ball and been a little selfish."
— Nick Bultena
Throughout the past few years, the Bombers boys basketball team has mainly been offensively oriented. This season, the Bombers are allowing 64.9 PPG. "Offensively we're pretty good, but defensively we need some work," Banks admits. At the other end of the court, the Bombers are averaging 69.5 points per game, led mainly by senior guards, Sjoquist and Otte, and junior guard, Banks. They combine for an astounding 43.9 of the team's 69.5 points per game. "I've always been a three point shooter, but I have been finding more ways to score, like driving and getting to the paint," explained Sjoquist. 
Most of the squad's success should be credited to the chemistry among the players. "The team we have this year is closely connected and that brings us closer on the court," Bultena claims. Four out of the five players in the starting lineup have been playing together since third grade, and it really has made an impact on how they play together on the hardwood. "When we all work together, we are tough to beat," says Bultena.
With the loss of five seniors from last year, the Bombers have taken a step back to begin the season, but are looking to get back into rhythm in a dominating fashion. "We're gonna start to see some good things from this program. We're ready to get on track and do what Bomber basketball is meant to do," declared Bultena. The Bombers are currently sitting first in the HVL gold division and third in the HVL. 
The Bombers will look to close out the season strong and win the gold division. With nine conference games left, the Bombers will need to bring their A game to have a chance at the HVL championship title. The Bombers' next match up is Tuesday, January 21st, against a high flying Lake City team, who sit top of the HVL with 11 wins and just one loss. The Bombers will need to play extremely well to defeat two of the top prospects in the state, senior guard Nate Heise and senior forward Reid Gastner. It will be a wild HVL showdown in Lake City with tip-off scheduled for 7:00 pm.
About the Contributors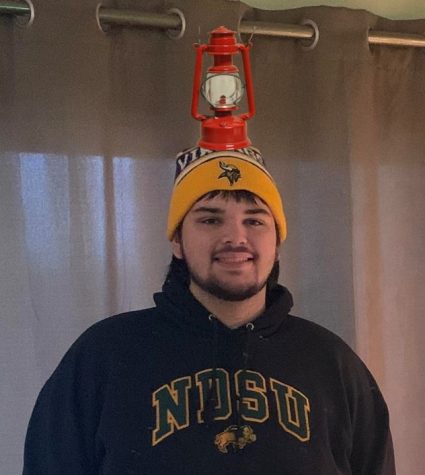 Matt Kalal,
Hi, my name is Matt Kalal, I'm a senior, and I enjoy spending time with my friends and competing in fantasy football.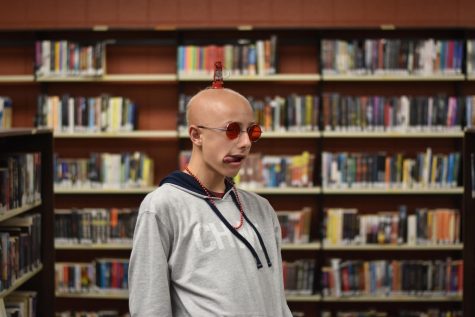 Nathan Baszuro, Photography Editor
Hi I'm Nathan, I am in 9th grade. I like to eat a lot. I participate in speech, soccer, yearbook, choir, and the Lantern. I want to be an actual editor...