What's the scoop?
The Lantern reviews a specialty ice cream shop in Cannon Falls
Cannon Falls has been blessed with the magnificent gift of its very own specialty ice cream shop. Schoolhouse Scoop, which is family owned, created another branch this past summer as a family owned business. Located right across the street from the Cannon River Winery, the shop is easy to access. Customers are able to enjoy wonderfully unique flavors while relaxing in an aesthetically rustic booth.  
Walking into the establishment, the customer is greeted by clusters of tables on either side which gives a family friendly approach. The cold, stone walls contribute to the rustic appeal.  Ordering is easy and organized, due to the informative signs neatly scrawled with adorable lettering. Photography decorates the stone sporadically and a blackboard with chalk drawings reaches from floor to ceiling with cartoon flowers and a shady sun.   The ice cream display case stretches across the store to encompass a whopping 32 flavors, all sporting unique names. Anything from Playdough to #LUV Peanut Butter, they have a flavor for any sweet tooth. "They had so many different flavors and fun names for them," claims Katie Allen. Many students like Katie, have enjoyed the atmosphere and used this business to hang out with friends.
Typically, I tend to gravitate towards the 'safe' flavors, but I wanted to try something different since they all looked so amazing. My choice was Pirates Booty which I definitely will purchase again. The flavor included M&M and chocolate pieces scattered through caramel ice cream. One feature that was new to me, was what they call an extra credit. This is a tiny spoon full of another type of ice cream that is free, allowing the customer to try two flavors. For my credit, I chose chocolate, of course. I was also able to try the pumpkin pie flavor with some apprehension but I must say, I was pleasantly surprised. Schoolhouse scoop is definitely worth checking out, especially since ice cream it from the rooftops.
About the Contributors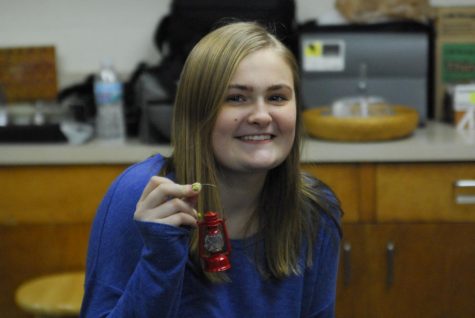 Laura Johnson, co-Editor-in-Chief
Senior, Laura Johnson, is an Editor-in-chief who enjoys Hulu. Speech and FFA also occupy her free time. She participates in many band activities such as...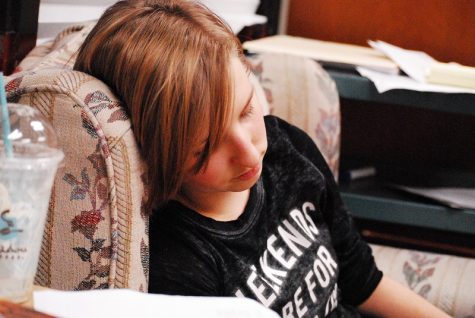 Katie Allen, Photography co-editor
Katie Allen is a photography editor, who enjoys activities such as Speech, band, and watching John Mulaney's New in Town. When she's not busy reading or...