When we all fall asleep, where do we go?
Billie Eilish's album was a smashing success to her cans and conveyed her inner thoughts.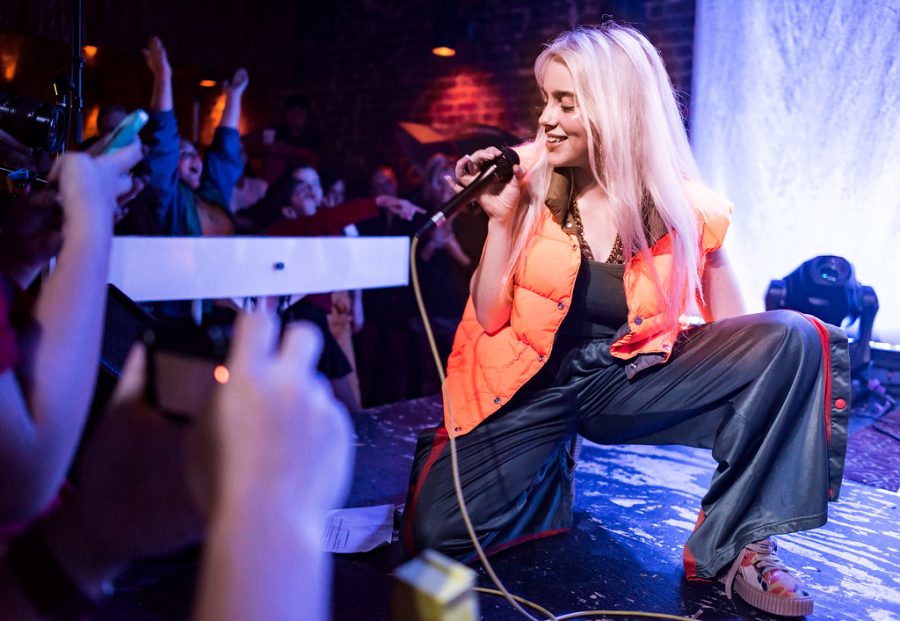 Instantly flying to the top of the charts, Billie Eilish's new album, WHEN WE ALL FALL ASLEEP, WHERE DO WE GO? was being listened to by millions of people on all platforms. After releasing four singles from the anticipated album, fans couldn't wait to hear what she had in store for them. Billie's interesting style and authenticity shone through her songs and gave her listeners a view into what's going on in her mind. This seventeen year old girl has become one of the most popular singers in the nation, and it's no wonder why.
Mari Mendivil, a senior, stated, "I was beyond excited when I heard that Billie was coming out with another album and I was itching to listen to more of her. The concept of her album, WHEN WE ALL FALL ASLEEP, WHERE DO WE GO? was genius. I love how she made that idea into an album. It's so captivating and her voice is so right for it." In an Instagram TV video, Billie Eilish talks about how she knows the scientific explanation for what happens when we sleep, but she still wonders where we go, so she decided to make an album about it.
Her album features the perfect balance between fast, foot tapping rhythms and slow, emotional songs. Mixed into her music are sound effects like sirens and screaming that set her style apart from other musicians. The lyrics and music videos give off a very creepy vibe, but it just demonstrates how Billie Eilish is unapologetically herself. "Her voice is so angelic, her lyrics are so intense, and it's the perfect contrast to make her music interesting," junior, Saundra Stodden, commented.
"
It sounds like a nightmare and gives me goosebumps every time I listen to it"
— Mari Mendivil
Some of the songs have deep, personal meanings behind them, like "bury a friend." In this song, Billie is singing from the perspective of the monster under her bed, but she realizes that the monster may be herself. Mari Mendivil also mentioned that, "Bury a friend is superior to the other songs on the album. It sounds like a nightmare and gives me goosebumps every time I listen to it. The energy she gives in her music is incomparable and one of a kind." Other songs, however, aren't so deep. "You should see me in a crown" was inspired simply by someone saying "you should see me in a crown" in the show, Sherlock.
Due to her synesthesia and tourettes, she experiences the world differently, which shows through her music. With the help of Spotify and others, she was able to create a museum called The Billie Eilish Experience that had a room for each song in her new album. In each room, she designed them to have the same texture, temperature, sound, shape, and smell as what she pictures in her mind, so people could truly get the Billie Eilish experience.
Billie Eilish's new album has phenomenal songs and bass that can appeal to anyone no matter the genre of music they prefer. Her original style, sound effects/autotune, and beautiful voice make for a very unique album that almost redefines music. Although we may not know where we go during sleep, we can count on Billie's songs being stuck in our heads while we fall asleep.
About the Contributor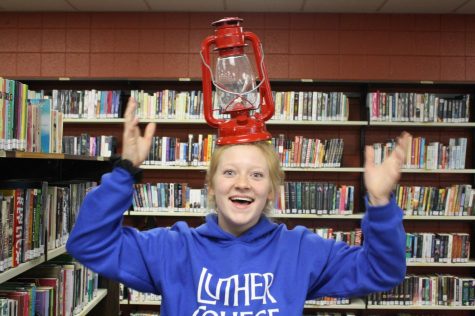 Laurie Miller, A&E co-editor
Laurie is a senior this year. She is a part of the Bomber tennis team and Northfield Raider gymnastics team. When she is not busying doing her infinite...