WINning time
What I Need time has been re-implemented at Cannon Falls High School
What I Need time, abbreviated to WIN time, has begun this week again. WIN time is a weekly opportunity for students to receive one-on-one help from a teacher, or if that is not needed, a short study hall. Every Wednesday the school will run the Ramp-Up schedule, but instead of Ramp-Up between the second and third hours, WIN fills that time slot. 
Last year, WIN time was only used in the weeks leading up to the end of the quarter and semester. This year, however, WIN time will be taken every week, regardless of whether a term is ending. 
The WIN time system allows teachers to send "requests" for students to meet with them during the designated time each week. These requests may be sent out if a student has a test to retake, missing assignments, or for any other reason why the teacher may want to meet with them. Students who receive a WIN time request are required to meet with that teacher. If a student does not have any requests, they will spend their time in the cafeteria or atrium. There, they can chat with friends, get ahead on homework, or have free time. 
About the Contributor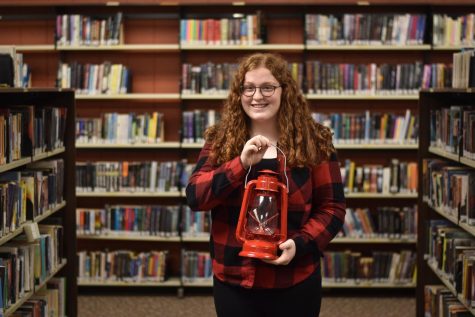 Grace Miller, News Editor
Salutations! My name is Grace Miller and I am a sophomore. I'm currently one of the News editors and a writer for the Lantern. When I am not doing schoolwork...