Don't hate on the day of love
Some people still mock Valentine's Day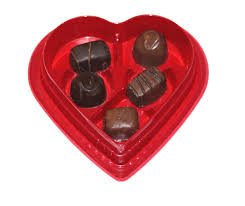 Hang on for a minute...we're trying to find some more stories you might like.
The refreshing smell of roses and sweet smell of chocolate is in the air. And so is love according to Jason Lampman. Yet there is still the taste of bitterness from people that mock Valentine's Day. Surprisingly, the bitterness was hardly noticeable though when I polled people on their feelings towards the holiday. Over the years people have almost been pressured to sneer at Valentine's day for its "cheesiness" and "pointlessness", but everyone low key really enjoys it.
The way people celebrate it isn't the way that is normally portrayed in advertisements. Valentine's Day is like the dessert to Thanksgiving. It has evolved from a day just for intimate relationships, to a day dedicated to splurging on anyone that is important in someone's life or just reminding them how much they are loved. People are more excited about the giving part of Valentines day than receiving, and if that doesn't restore your faith in humanity I don't know what will. Some like Maddy Siebenaler argue, "Why celebrate one day with a person you love when you can celebrate everyday." Math teacher Mr. Quinlan had an opposite view of that by comparing it to other holidays by making the point that that's like saying we shouldn't celebrate the Fourth of July just because we should be patriotic every day.
For the most part if someone claims they dislike the holiday it's probably mainly because they feel lonely or feel the need to go against the crowd. People shouldn't be ashamed of showing their love for others though, whether that be in relation to parents, children, grandparents, friends, girlfriends, boyfriends or siblings; it doesn't matter. No matter what – it's a recognized day of celebration, and people should take advantage of every single one of those they get.