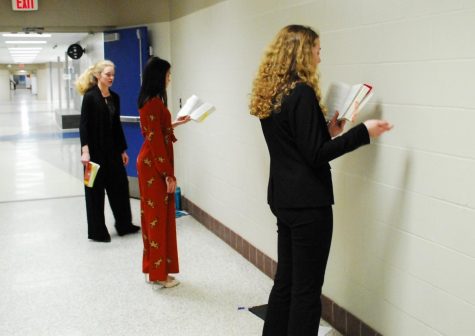 Nathan Van Zuilen, News editor
April 5, 2019
After a very successful Sub-Section tournament, the Cannon Falls Speech Team will be sending 41 competitors onto the Section tournament in Byron this Saturday. Among the 41 competitors, ten of them were event champions. Jeffrey Zimmerman won Creative Expression, Nick Engebretsen won Discussion, Josie Rambler won Dramatic Interpretation, Caden Bell and Xander Weinrich won Duo, Zoe Jesh won Extemp Reading, Ryan Schlichting won Extemp Speaking, Emma...
Anna Dubbles, Staff writer
April 5, 2019
Friday, March 29th marks the annual solo/ensemble contest for the music department. The contest was held in Medford, Minnesota this year. Both the Cannon Falls band and choir students were excited to perform for the judges. Each solo or ensemble performed one or two pieces which they had been preparing and perfecting for months. After performing, music students received a score out of 40 points. Based upon their score, students got a rating such as...