Get in the zone
CFHS boys' soccer team has completed the first half of its season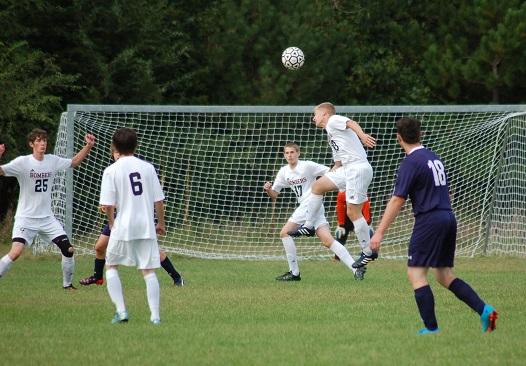 Hang on for a minute...we're trying to find some more stories you might like.
Roughly one half of the soccer season has passed with fine results for the Cannon Falls Varsity boys team. They have earned a 4-6 record, which is already more wins in a season than ever before, with plenty of matches yet to be played. Varsity Coach Adam Rueger believes the success is due to the team playing hard. When they get to the ball and play harder than the opposition, they win more games. Alas the biggest weakness of this team is the ability to turn on this "hard ball" mentality early enough in matches. The team fares considerably better in the second half scoring twelve goals versus three in the first half.
Paige Holt
Coach Rueger desperately wants the team to be more consistent and play hard for, "sixty, seventy, eighty percent of the game" rather than a half, especially now when they have "some real winnable games coming up." The team has to get in the zone early in games and the best way to hit this notion home is for captains Max Rueger (senior) and Michael Monson (senior) to fire up the Varsity team and get them to be focused and ready before the opening whistle. The boys team gets a long rest for a change after having pairs of games being played back-to-back (August 31-Sept. 1 and Sept. 11-12) along with weeks with three games on the schedule. Now that the team can have some proper rest and practices before games, this year's Varsity boys soccer team might just show some more upside and more wins.