Pretty in pink
Breast Cancer Awarness month is almost over and Cannon Falls will close it out with a bang.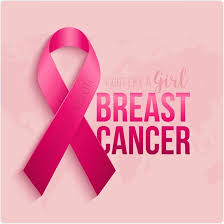 Hang on for a minute...we're trying to find some more stories you might like.
It's October! Even with all the exciting fall activities happening, we can't forget that it's National Breast Cancer Awareness Month. Founded in 1985, National Breast Cancer Awareness Month was established to increase awareness and raise funds for further research into the disease's cause, prevention, diagnosis, treatment, and cure. To help raise awareness, the Student Council will be collecting donations on October 22nd through the 26th, outside the main office each morning, and in return, each donator will receive a wristband for their contribution. All donations will go towards helping those affected with breast cancer. You will certainly help make a difference! If you wish to show further support for the fight against breast cancer, you're encouraged to wear pink on Friday, October 26th.