Christmas cookies
A Lantern staff writer reviews her family's traditional Christmas cookies.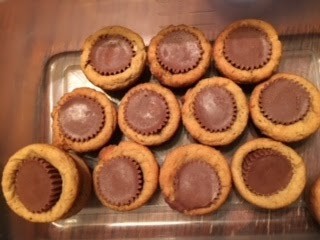 Every year my family designates an annual Christmas cookie baking day. My aunt, mom, and I spend the entire day listening to Christmas songs while baking old family recipes that have been in my family for years. Spending the day together making sweet treats is always super fun and we always end up singing and laughing together while telling family stories. This year we whipped up a total of 13 different types of cookies. Some were recipes we have had in our family for generations while others had their inspiration taken from Pinterest.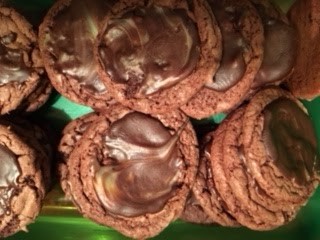 Even with the huge variety of cookie options to choose from, I always end up sticking to the same old favorites. Enjoying the sweet holiday treats got me thinking that there are certain things that make the cookies I love so special: how easy they are to make, taste, and whether or not they were taken from online recipes or passed down in the family.
When looking at 6 of the 13 types of cookies, there are a few that stand out. My personal favorite are Peanut Butter Cup Cookies and Andes Mint Swirls. The other 4 cookies I compared were the spritz, almond joys, rolo stuffed ritz, and snickerdoodles with caramel.
For each comparison I ranked the cookie from 1 through 10: A score of 1 in the easiness category would symbolize that the cookie was fairly difficult to make, while a 10 would be extremely easy. Cookies receiving a 10 in taste are exceptional, and cookies receiving a 1 did not taste the greatest.
| | | | | | | |
| --- | --- | --- | --- | --- | --- | --- |
| Cookies | PB Cup | Spritz | Snickerdoodle With Caramel | Andes Mint Swirl | Rolo Stuffed Ritz | Almond Joys |
| Taste | 8 | 4 | 6 | 8 | 6 | 7 |
| Easy to make | 9 | 8 | 5 | 9 | 10 | 5 |
| Online v Family Recipe | Family | Family | Pinterest | Facebook | Pinterest | Pinterest |
Looking at the chart above, it is easy to see that my two favorite cookies are the PB Cup and Andes Mint. Another way to view the cookies is by giving them an average score. The most a cookie can receive is a 20 out of 20 or 100%.
Cookies
PB Cup
Spritz
Snickerdoodle With Caramel
Andes

Mint

Swirl

Rolo

Stuffed

Ritz

Almond Joys
Score
17/20 85%
12/20 60%
11/20 55%
17/20 85%
16/20 80%
12/20 60%
The scores above showcase not only the cookies taste, but also how easy they are to make. Reasons the PB Cup and Andes Mint Swirl Cookies are my favorite are mainly because I love both candies. Biting into them is just a symbol of the sweet Christmas season however, just because I enjoyed these cookies this Holiday season does not mean everyone will love them as much as I do. But, if we are being honest, all Christmas cookies are magical and even if the cookies don't turn out the way they were intended to, it does not matter. The main reason Christmas is so magical is because of family and friends.
About the Contributor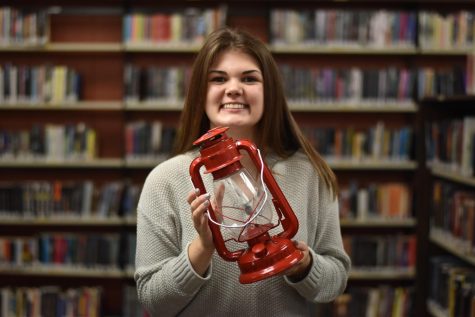 Emma Conway, Editor-in-Chief
Emma Conway is a senior Editor-in-Chief for The Lantern. As a Yearbook Editor, Speech Captain, Student School Board Representative, MHS Historian, and...