Creating college confidence
College admissions director Laura Thomas, talked to students about deciding which college is best suited to their academic and financial needs.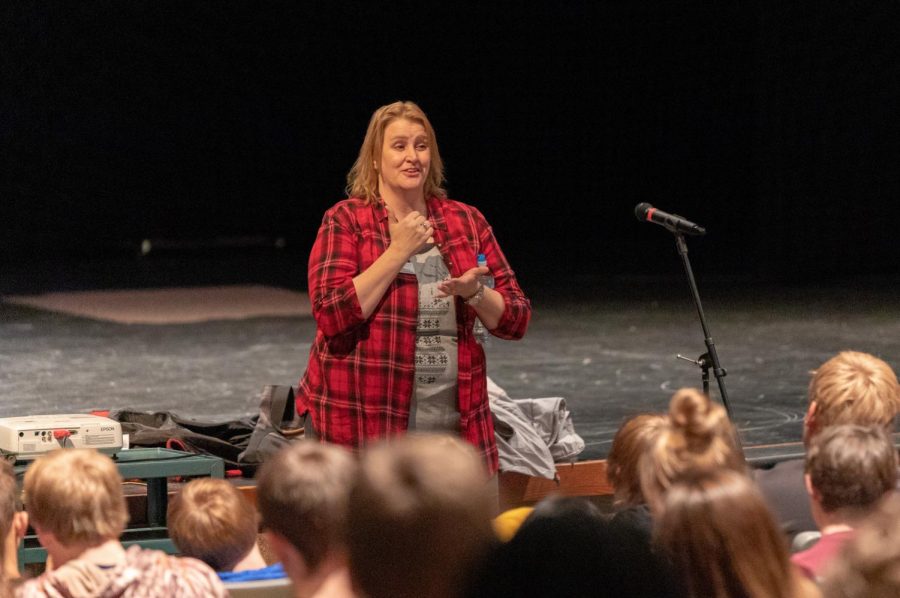 Sitting on my gray armless chair early August at the University of Minnesota Twin Cities in Coffman Union Hall, I was sandwiched between my two very excited parents and placed in a sea of over two hundred eager juniors and seniors. I was super nervous. A lady who had black hair, round glasses, and a polka dot blouse started my first official college tour with a very peppy presentation. This led me to be whisked off to another building, rushed on a walking tour, and finally placed in a student break out session. I was overwhelmed. Jeffrey J. Selingo wrote on June 8th of this year, a Washington Post article that out of the 3 million students who graduated in 2018, two-thirds of them would decide to attend college in the fall, with more than half of them dropping out before receiving their diploma. High Schoolers, across the nation, have grown up being taught that a four year college is the only route to take, when that simply isn't the case: a certificate, diploma, or a two year degree from a community college or technical school is another road individuals should consider for postsecondary education. After listening to an admissions director from Minnesota State College Southeast (MSCS), Laura Thomas, on Wednesday, November 28, I learned that college may not be as clear cut as I thought.
College can look different for everyone; it doesn't have to strictly be a four year university. Struggling with a learning disability, Laura Thomas revealed that she didn't think college would ever be an option for her. "I didn't think I was smart enough. I didn't think I was 'college material'," Thomas stated. Currently Thomas has earned a diploma in early childhood development, an associates of liberal arts, and a bachelors of arts and organizational communication, showing that her idea of "college material" was simply a misconception. As a member of the admissions team at MSCS, Thomas feels like she is paying it forward to other individuals who didn't know that an opportunity like this one existed. When deciding on a school juniors and seniors are looking at cost, location, quality of a programs, and the atmosphere of a campus all into consideration. Often times it is easy for individuals to make up their mind on a school before exploring all of their options.
"
Do as many types of campus visits as possible, to different types of colleges, like universities, a community technical college, a private school, and see how it feels"
— Laura Thompson
Even if a school may be smaller it doesn't mean it does not offer a wide variety of great programs. Now more than ever employers involved with the labor market are having a hard time finding workers, causing a misalignment with our education and our workforce. An episode from the PBS News Hours released on August 29th, 2017 illustrated that at California Steel Industries some supervisors without college degrees make as much as $120,000 per year and electricians also can make six figures, company officials said.Criminal Justice, Business Management, Technology, Musical Instrument Repair, Liberal Arts, Transfer Studies, Trades, Health, and Science are all programs that have great potential and are being offered at MSCS for a fraction of the cost of a public university. One credit at MSCS is $169.72, considerably smaller than the $961 one credit costs at the University of Minnesota Twin Cities. When I asked Thomas what she would say to someone who has only pictured themselves at a four year university she said, "Consider all options. Do as many types of campus visits as possible, to different types of colleges, like universities, a community technical college, a private school, and see how it feels." The traditional four year university could be a great option, but so could a community college.
Choosing a college is stressful. It is very easy to understand that making a college decision is very important. Often times when a high schooler is choosing where to go they put their blinders on, having preconceived notions from parents, peers, and teachers of what their college journey should look like. However, when students begin to explore their decisions, more options become available. Since my tour at the University of Minnesota I have done a tour at the University of Iowa and plan on touring other large schools, small schools, and private schools in Minnesota and other neighboring states before making my decision. Laura Thomas gave a presentation that has given myself and other juniors at Cannon Falls High School a new outlook on postsecondary education, allowing us to see that a community college could be a viable option as we move onto the next chapter of our lives. Before we all hop on the four year university bandwagon, it is necessary for students to explore the different paths that can be taken. Our generation is filled with people who are going to change the world, each of which will take completely different steps to make an impact, which is okay because it is not the destination: it's the journey.
About the Contributors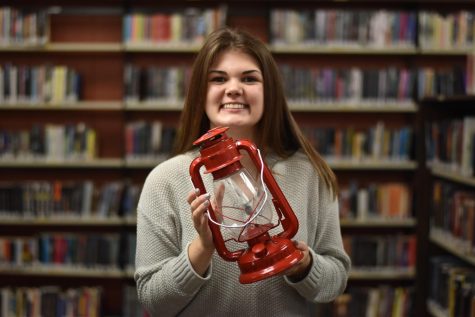 Emma Conway, Editor-in-Chief
Emma Conway is a senior Editor-in-Chief for The Lantern. As a Yearbook Editor, Speech Captain, Student School Board Representative, MHS Historian, and...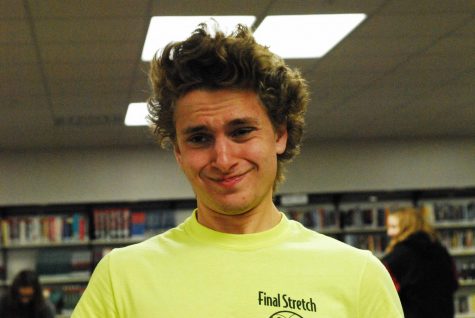 Bryson Felton, Photography co-editor
Bryson Felton is a senior photographer and part editor for the Lantern. He is also involved in the school musicals and plays, speech, yearbook, and track....