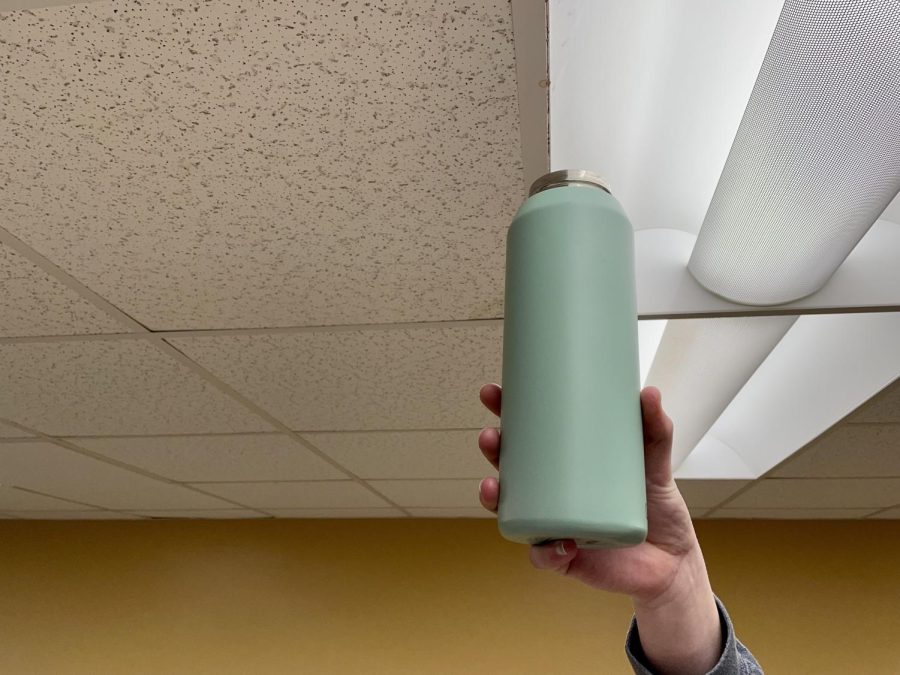 Drip, drip, drip that will never stop
WARNING: SATIRE A new source of drinking water has been discovered in Cannon Falls High School.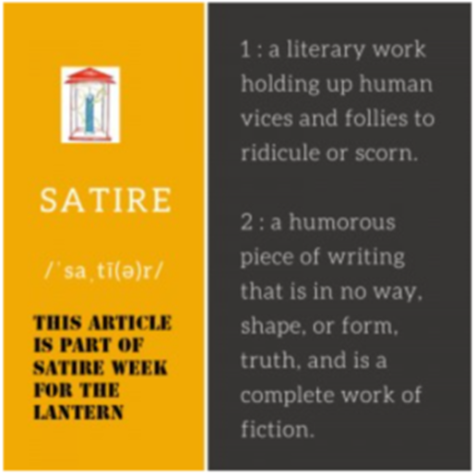 Originally constructed in 1962, the Cannon Falls High School building had seen its share of wear and tear. Only months before the major renovations planned in the building, the school has seen an increase in plumbing leaks. It has become no surprise to the students of the school to see pails and garbage cans scattered about the halls catching drops. 
The leaks come from some of the plumbing that is located in the ceilings of the High School Middle School building. There are pipes for the toilets, sinks, drinking fountains, and for water used by the school's boiler heating system. 
After an in-depth investigation, the school's janitorial staff discovered the main cause of the leaks. The rubber attachments at the joints of the pipes have aged and dried out, allowing water to slowly drip through. Cannon Falls student Kendhal Zimmerman noticed the increased links: "Every day I got to school there was a new one. It was weird to walk down the hallway and have to dodge garbage cans full of water."
Despite the costly repairs required by the leaks, the school administration found a silver lining: it's drinkable. 
Many of the major leaks were all coming from a drinking water line and — since there is no insulation surrounding the pipe — remain drinkable after leaving the pipe. The school conducted numerous tests to identify any harmful substances in the water, ultimately finding none. 
The school recognizes that it can be difficult for students to access the drinking fountains throughout the day and is now encouraging students to dip their water bottles in the bins collecting the leaking water to stay hydrated. Junior Bowen Maki was skeptical of the situation: "There was no way that water falling from the ceiling was safe to drink, but I tried it and it didn't seem that bad." Many students and parents expressed concern over the situation, but school officials reassured them that the water is, in fact, drinkable. 
Although the water leaks are less drastic than they seem, the school still announced it will be working to fix all leaks through the rest of the school year and over the summer. Until then, students at the high school can enjoy a refreshing sip of ceiling-drip drinking water.