Grease finale
The Cannon Falls Theater program put on a spectacular performance of Grease.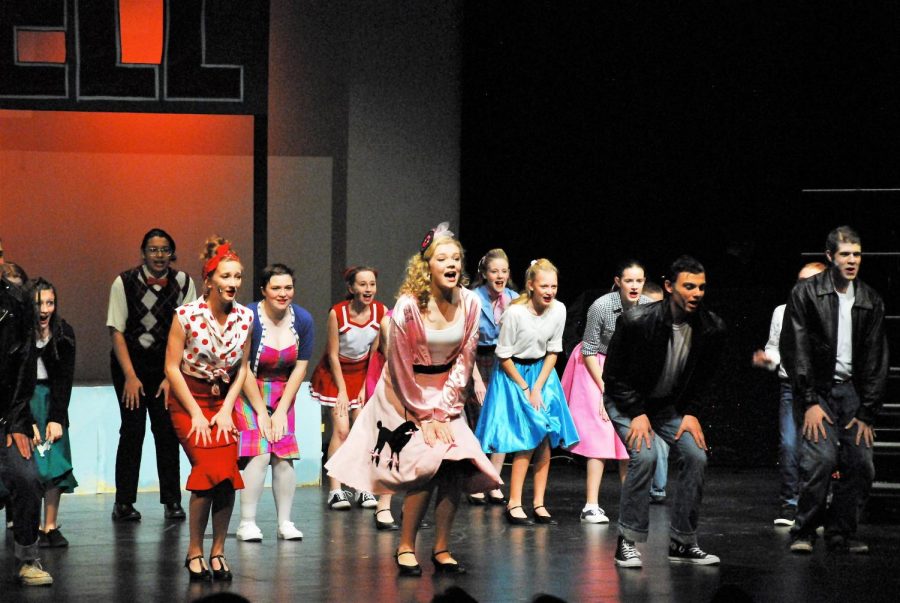 As soon as I got handed the eye-catching program, I had a feeling that I was going to be in for a treat. The head of the program read, "The fall musical this year is titled Grease, directed by Tania Legvold." Once I sat down in the red chair, the Cannon Falls actors entered the stage with an entertaining skit about no phones in the auditorium, relating it to the 1950s era in which the musical took place. After being in most of the previous musicals and watching the others I didn't participate in, I was very excited to see what three months of hard-working actors could put together. In my opinion, this musical came in a close tie with the previous musical, Annie, which was put on by many talented Cannon Falls actors. This show definitely did not disappoint me.
The fall musical started with Rydell high school students chatting about what they did over the summer as Sandra Dee, played by Hannah Singewald, approaches the pink ladies. She then proceeds to talk about a special boy she met that summer with one of my favorite songs, Summer Lovin' was performed by Bryson Felton, who played Danny Zuko, and Singewald. Both of them shocked the audience when Felton and Singewald sounded identical to Olivia Newton-John and John Travolta, the original actors in Grease. Danny was compelled to act super cool in front of his gang buddies, some of whom are Sonny and Doody, which leads him to be cruelly dismissive to Sandy even though he is still in love with her. Although Danny is frequently rude to Sandy throughout the musical, Sandy and Danny truly do go together.   
"
I expected the singers to be good, and then Jared McAdam came on stage and just knocked it out of the park"
— Ryan Schlichting
As the cast put their hearts and souls into the acting throughout the show, many audience members really enjoyed the music. Numerous others could tell how the cast has worked very hard to sing to their full potential. A high school audience member, Ryan Schlichting, stated, "I expected the singers to be good, and then Jared McAdam came on stage and just knocked it out of the park, doing a phenomenal rendition of "Those Magic Changes." McAdam really portrayed the role of Doody with astonishing dance moves and a very low pitched voice. However, the tremendous singing didn't stop there. Cannon Quade gave it his all while playing the character Johnny Casino. Another high school viewer, Emma Shepersky, expressed "Overall, I thought that Grease was a fun show to watch and I was really impressed with Cannon Quade's voice." Once the musical ended, I had all of the amazing songs stuck in my head and couldn't stop singing them out loud.
Overall, the show was phenomenal. Cannon Falls is definitely full of some very talented people. In my opinion, I think the cast and the director picked an amazing show to produce this year. After watching the musical twice, I was impressed with all my fellow classmates. This romantic show was definitely one for the books and I can't wait for what the cast has in store for the musical next year.
About the Contributors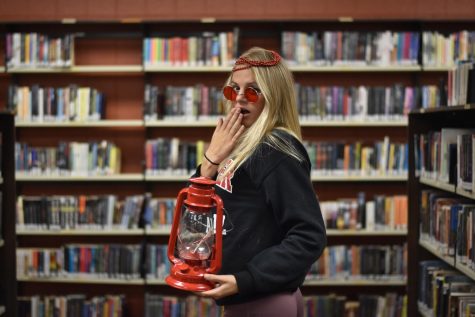 Hailey Newinski, A&E Editor
Hailey Newinski is a junior editor for the category of Arts and Entertainment. She is on Varsity Soccer, Speech team, and track. She also is involved in...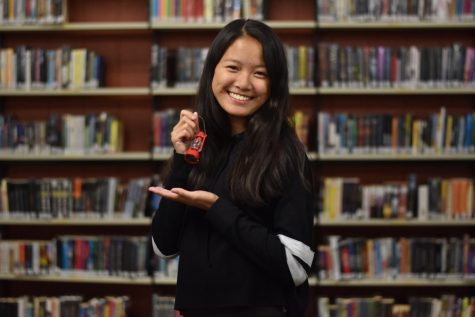 Zoe Jesh, Editor-in-Chief
Hey y'all its Zoe. I'm a senior at Cannon Falls High School and the third Editor in Chief of the Lantern. When I am not doing EIC things I enjoy long...