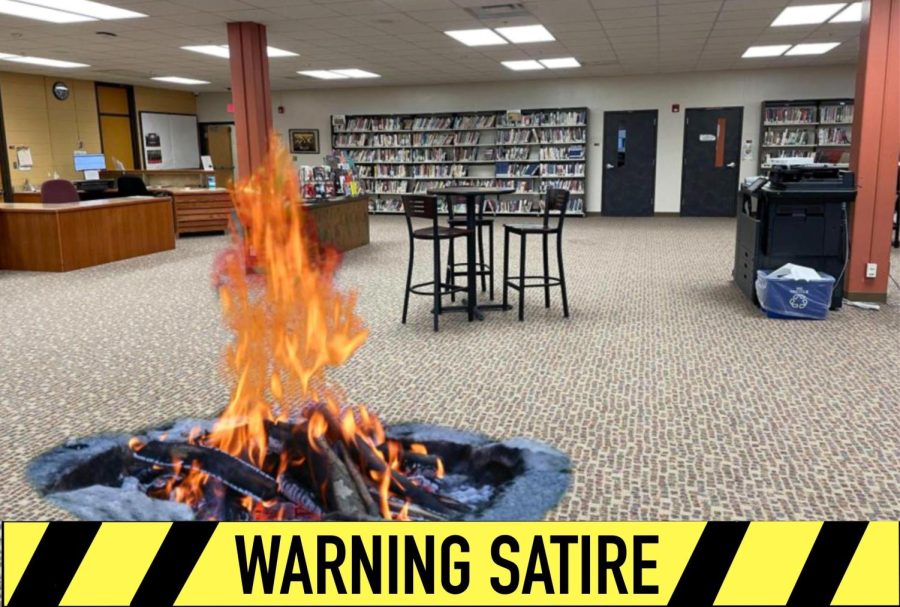 Heating innovation
The Education Foundation donated $1000 to be used for a renewable energy source.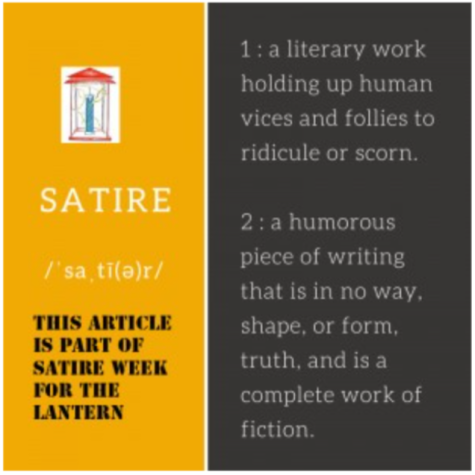 The brutally cold winter has affected all Minnesotans. With temperatures below -20 degrees Fahrenheit, everyone is taking desperate measures to stay warm. Some have turned to hot chocolate and coffee, and others are investigating alternative forms of heat. 
Cannon Falls High School is no different. With a generous $10,000 grant from the Education Foundation, the school is excited to embark on a new renewable energy journey. Instead of using fossil fuels, which can release greenhouse gases, the school will install a ventilated fireplace in the IMC, fueled by old books. 
Each day, students will be selected to throw their least favorite book, paper class notes, or a textbook into the fire. During the winter, a book will need to be thrown in hourly, so one person from each grade will be selected at the beginning of each day to burn a book. Angel Zheng, a sophomore, is very excited for her new role as the book burning captain of the tenth grade: "I am really excited to throw my APUSH [Advanced Placement U.S. History] textbook in first, and then Fahrenheit 451 by Ray Bradbury, just for the irony."
The school board approved this new form of energy at their last meeting unanimously. They believe the fireplace will help cut costs, be more sustainable, and finally resolve some of the complaints from students about the temperature swings at the high school. "Some days it is freezing, and others, the temperature is okay. I am sick of shivering while I am trying to learn," said Randi Hanson, a tenth grader. The Education Foundation has been on board since day one. Their goal is to invest in creative opportunities and this fireplace is no exception. By investing 100% of the money needed for the fireplace, they believe that this is another way to keep students involved and solve the temperature control issues in the high school.
It has also been decided that local Boy Scout troops and shop classes will help build the fireplace as a joint project. Students will build the brick base for the pit as a final project at the end of the semester to apply knowledge, and the Boy Scout troops will earn badges as a reward for their hard work. Over the summer, the school will hire professionals to help with secure ventilation, ready for the winter of 2022-2023. The new system will almost certainly be imperfect, but the school is ready for a new change starting next year.