Homecoming in a gist
Though there were many unknowns about what Homecoming 2020 was going to look like, the Bomber Volleyball and Football team did not fail to rally up enthusiasm from the Cannon Falls community
The Cannon Falls High School homecoming looked much different this year, with COVID-19 at fault. Even though many of the students did not get to have the normal festive activities during the school day, there was still the annual sports entertainment; volleyball and football both had the opportunity to play their homecoming games this year. Although they looked different — extremely decreased spectators and having to wear masks — everyone still made the best of what was permitted.
Volleyball held their homecoming game on Thursday, November 5th against Kasson Mantorville. The team lacked their starting Junior setter, Jaci Winchell, due to COVID-19 related reasons, and that took quite a toll on the game. Without essential player Winchell, many girls stepped up and to fill her place, playing their hearts out. The girls underwent a hard loss, 0-3, but that did not undermine the excitement.
Each player on the team received only two spectator tickets to give away for the whole season. Most of the season, these tickets went to parents and family. For the homecoming game, all the players decided to give their tickets to students so a number of them had a chance to witness a 2020 season game. Senior Makayla Bowen explains that it was hard not seeing her parents at one of her senior games, but she was glad to see the normalcy and give some seniors an opportunity to watch one of her final volleyball games. This year was Seniors Makayla Bowen and Emilee Burr's last chance to play in a high school homecoming volleyball game. Bowen says that "it is surreal thinking it's my last homecoming game. It's bittersweet, and I will cherish all the opportunities I've gotten to play with this team". Bowen is an important asset to the team and will without a doubt be remembered when she is gone. Burr is also an important part of the team. She describes that it was sad knowing that it was her last homecoming game as a Bomber, but she is proud to have been a part of something so great. The team's last regular season game is scheduled for Tuesday, November 24th. 
The football team held their homecoming game on Friday, November 6th against Stewartville. The team went into the game with a record of four wins and no losses and the undefeated title remained when they left the field that night. At the beginning of the game, it was not clear whether they'd go home with another victory — Stewartville got the first touchdown and seemed like they were out for blood. That didn't stop the team from stomping on the opponent the rest of the game. The boys won the game 50-30. 
Because football is an outdoor sport, the amount of spectators allowed is much larger than that of volleyball. 250 spectators between both the home and away teams. Players were each given two tickets that could be sold to their families. Leftover tickets were raffled off to Cannon Falls Senior students. In many cases, students who did not receive a ticket but are loyal Bomber Football supports watched from outside the fence of John Burch Park. The support for the Bomber boys was especially vast for the 2020 homecoming game.
Seniors Mason Anderson-Rosebear and Marcus Banks played their last homecoming game on Friday. Anderson-Rosebear explains that it was exciting to win his last homecoming game and he is happy that he is a part of making history as a team in Cannon Falls. Banks followed by saying that it felt great beating the one team that they lost to the previous year. This year's defeat happened to be the homecoming game, which made the victory all the more exhilarating. The Bombers last regular season game is on Thursday, November 12th.
The athletes in both volleyball and football stepped up to the challenge this year and have made the best of their seasons. They were lucky to have the opportunity to participate in their annual homecoming competition and it did not go unappreciated.
About the Contributors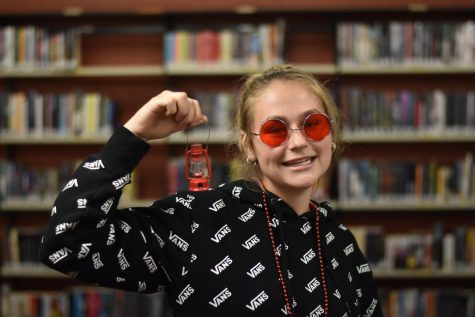 Belle Freeberg, Sports Editor
Hi, I'm Belle and I'm a junior. I play soccer and basketball and I'm a member of SADD and Interact. My go-to when I have free time is laying in my super...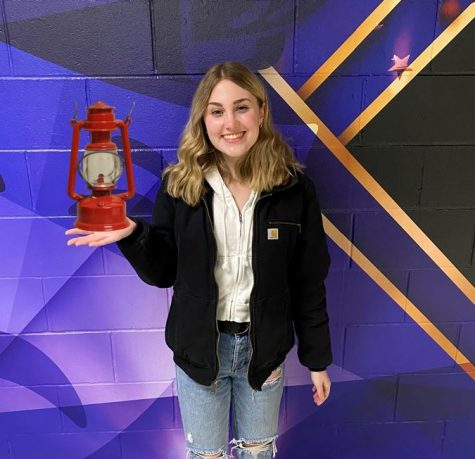 Emma Louwagie, staff photographer
Emma Lou is a senior photographer who enjoys spending money and snuggling with her puppy.