How to survive and thrive senior year
Senior Emma Conway provides advice to the class of 2020 guiding them towards a fulfilling final year of high school.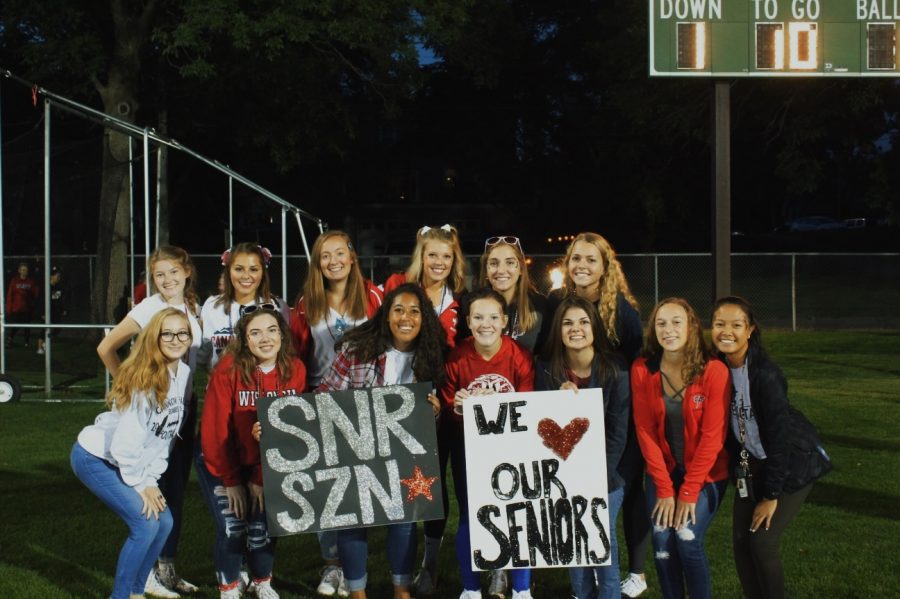 Dear Class of 2020,
After surviving almost the first full month of senior year, I realized the next nine months are going to fly by. Whether it's thinking about college applications or mounds of homework, sometimes future events divert my attention away from the present. Based on the emotions I have experienced these past 18 days, I've compiled a list of ten things for not only myself, but the entire Class of 2020 to strive towards in the midst of the chaotic year:
1.    Senior year is supposed to be fun. What upperclassmen, parents, and teachers have said about the upcoming year arguably sounds like a broken record. "Senior year is going to be the BEST year of our lives" or "It's going to be so fun" are words that have been engraved into our minds since Elementary school. However, in a sense, their words of advice may have some truth. Schedules are more flexible, we're the oldest, and frankly, everything feels like it is about all of us. What can get better than that?
2.    Spend time with friends because in a year everything will be different. Our lunch tables will be disbanded, Friday night hangouts won't be the highlight of every week, and spontaneous adventures will become a distant memory with the people who've been by our side throughout the trials of high school. Even though new, fun, and energetic individuals are bound to cross paths with us in the future, do things with the people who have made high school not so bad. A nap or another episode on Netflix can wait.
3.    Be everyone's #1 fan. As seniors, it is our job to show school spirit. Remember sports are equally as important as the arts, so go to events like football games, band concerts, and the musical. The least we can do is support one another.
4.    The lasts are inevitable, so soak it all in. Remember all of the moments that got us to this point. As Doctor Seuss put it, "Don't cry because it's over. Smile because it happened."
5.    Everyone deserves a second chance. Although previous events strongly influence our perspectives, it is important to not let the past dictate our futures. Rewrite the past. We can build the bridges we thought were burnt down.
6.    It's okay to cry. It's okay to laugh. 93 other students at CFHS are on the same emotional roller coaster.
7.    The future is scary. Just thinking about all of the uncertainties like scholarships, college decisions, and test scores can make us all extremely overwhelmed. But we have to remember that eventually everything will work out. What's meant to happen will and what's not supposed to happen won't.
8.    Thank our teachers. They are some of the most underappreciated people on this planet that won't be at our beckon call next year. School related or not, thank them for all the lessons they've taught us. Thank them for inspiring us to try new things. Thank them for believing in us when we couldn't even believe in ourselves. Those two simple words can go a long way.
9.    Don't senior slide too fast. Maybe we've all been "senior sliding" for a while now;maybe we've never slid at all. No matter how you look at the phrase, whether we like it or not, the emotions accompanied with senior sliding is in all of our futures. So hang in there. Know that skipping a homework assignment (even if it seems pointless) isn't really worth it. Bombing a test because "studying was too much work" isn't a valid excuse. We must own up to all our actions, even after we receive our diplomas.
10. Make this year everything we could've asked for and more. The outcome is truly in our hands. Let's walk away from CFHS knowing we have poured our hearts and souls into this school. Conjointly, we all can make an impact that is unforgettable.
Last one, best one. Let's enjoy the ride together.
Sincerely,
Emma Conway
About the Contributors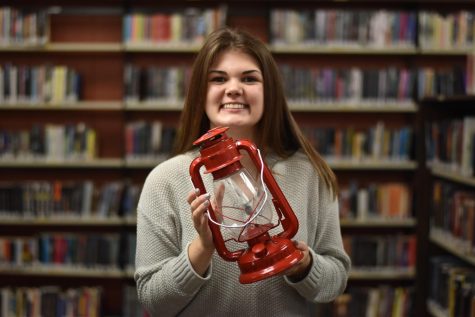 Emma Conway, Editor-in-Chief
Emma Conway is a senior Editor-in-Chief for The Lantern. As a Yearbook Editor, Speech Captain, Student School Board Representative, MHS Historian, and...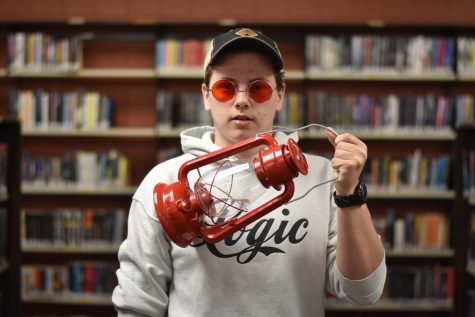 Preston Parks, Video Editor
Hi I'm Preston a senior this year, have been on and off for the lantern so hopefully this year i can go out with a bang