Maack-ing her way around the world
During her semester abroad, foreign exchange student Anne Maack has gained many companions while also embracing American culture and language.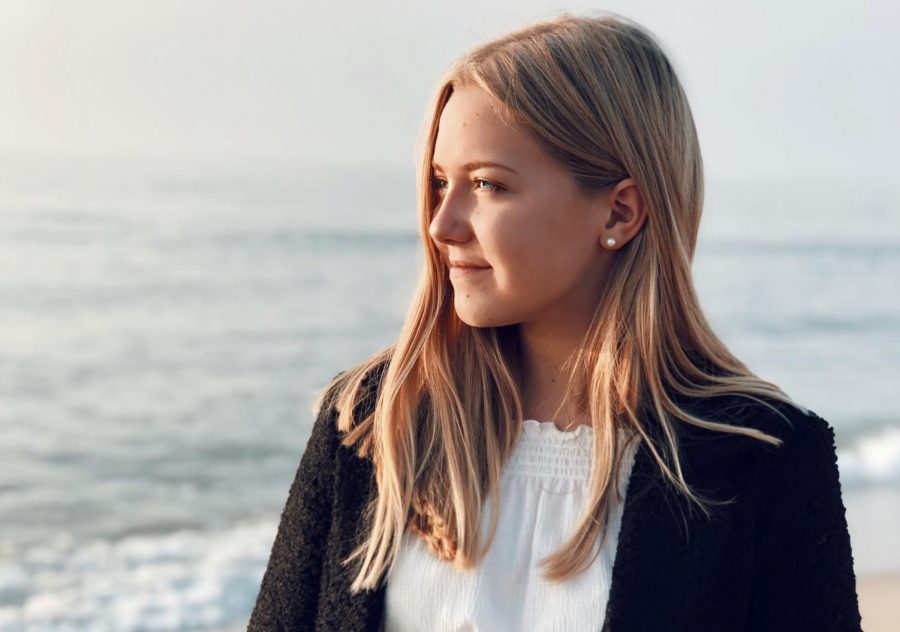 Months before her arrival to the United States, Anne Maack was overcome with a plethora of emotions. By the time her flight was ready to take off, her nerves began to subside as she felt more secure and independent flying by herself. At such a young age, the 16 year old has traveled to more places than most people might experience in their lifetime. Meeting new people, learning about different cultures, and getting out of her daily life in Germany is what has interested Anne most about studying abroad.
Coming all the way from Northern Germany, Schleswig-Holstein (which is next to the Denmark border) Anne arrived in Cannon Falls on January 13th as an International Exchange student. Until she departs back home in June, Anne is currently being hosted by Kristin and Steven Pagel and their daughter Avery. Road trips with her host family to destinations such as Las Vegas, Nevada, and Phoenix, Arizona have kept Anne busy during her stay here. Along with these sweet views, Anne has also had the opportunity to experience some of the other activities offered at CFHS.
During her semester abroad at CFHS, Anne has been involved in track and Interact. Choir class is also an elective Anne chose to take because of her passion for singing. Anne mentioned that she has pursued this passion by joining a music group back in Germany. In addition to playing the guitar, piano and clarinet, Anne noted that "everything is more relaxed and we can bring in our own ideas or write songs."  Through her school in Germany, Anne is involved in theater and UNESCO, an organization focusing on international projects. However, since her school in Germany doesn't offer a lot of sports, Anne instead participates in most of her activities through clubs. Tennis,handball, singing, and instrumental lessons are some activities Anne has participated in through clubs.
"
"
Experiencing the American school system as well as improving her English have been important aspects during her semester abroad"
— Sophie Epps
Compared to the American school system, students in the German school system have a different schedule every day. Classes are often cancelled or rescheduled which allows students to have more free time. It's generally more common for teachers to move from class to class while the students stay in the same class. Starting in third grade, German students are also required to take English language classes. This requirement has made it easier for Anne to adjust to the language as well as the different cultural habits. Some unique behaviors of Americans Anne has noticed are that "Most Americans eat their food with their hands," or that "They can drive cars that aren't in good condition.
Experiencing the American school system as well as improving her English have been important aspects during her semester abroad. Once she arrives back home, Anne hopes to study a year abroad in Australia. After that, she would like to go to a University in either Germany, France or England. Although her time in America is coming to a close, the memories and friends she gained will be with her forever.
About the Contributors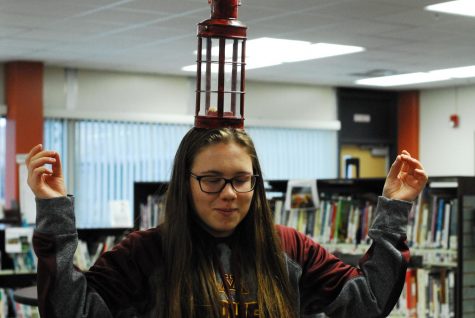 Sophie Epps, Feature co-editor
Sophie Epps is a senior and is one of the co-editors of the Features section. Even when not writing bios, she enjoys talking about herself in the third...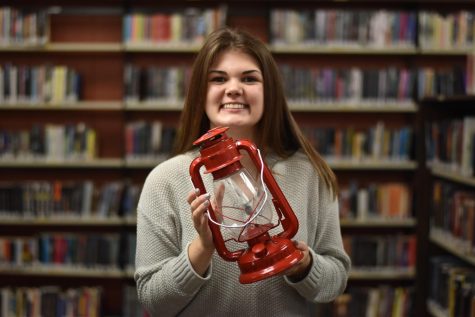 Emma Conway, Editor-in-Chief
Emma Conway is a senior Editor-in-Chief for The Lantern. As a Yearbook Editor, Speech Captain, Student School Board Representative, MHS Historian, and...