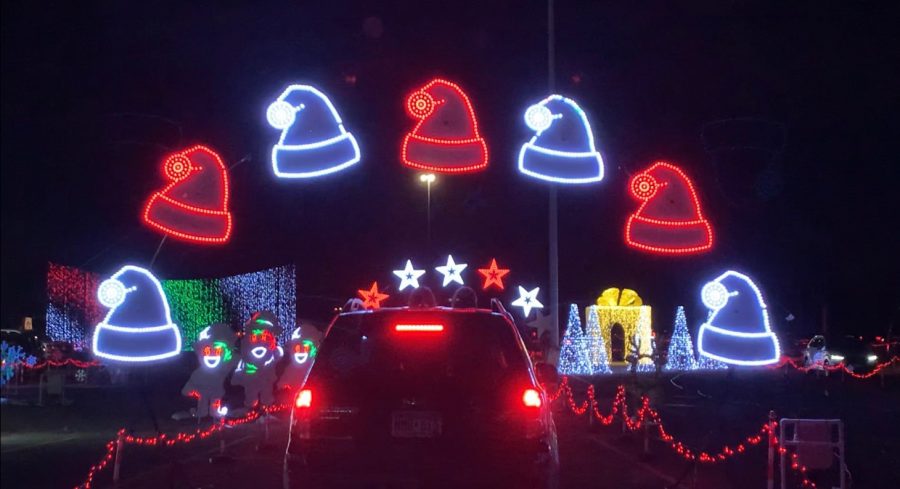 Merry and bright
Two students at Cannon Falls High School attended drive-thru light shows, which have gained overwhelming popularity this winter.
December 22, 2020
Though this holiday season may seem to be slightly dreary compared to past years' — thanks to COVID-19 and all its lovely 'gifts' — many families have found ways to spruce up their celebrations, possibly by adding a touch of light. Throughout the country, many light shows have popped up. Whether it is a walk-thruor drive-thru, each light show features tunnels and sculptures made entirely of lights and make for fantastic family entertainment.
Severs & Valleyfair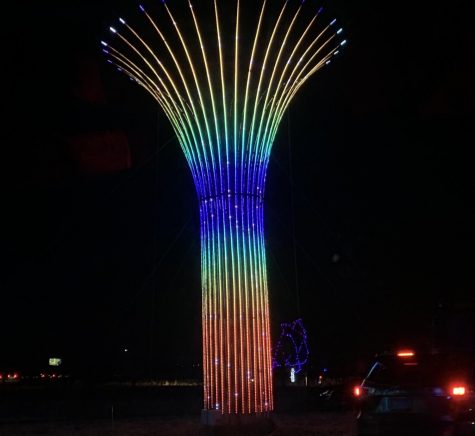 Baking scrumptious sugar cookies, garnishing prickly pine trees and hanging festive stockings are all just a few activities to get into the Christmas spirit. Yet, some are still feeling as though they could use an extra cup of holiday cheer. To fill the void, one might suggest getting out there and experiencing the many dazzling light shows in Minnesota. Some of the brightest displays are now drive-thru creations this year. 
Severs, known for its seasonal corn maze, hosted a very popular holiday drive-thru light show this year. This magical one of a kind display incorporated a giant illuminated yeti and over one million colorful lights. While experiencing the winter wonderland from the safety and comfort of the vehicle, many can hear the festive holiday music synced to the motion of the lights. When buying a ticket online, participants may also drive-thru the half-mile light display as many times as they would like. In addition, guests are greeted with a tote bag of holiday goodies that included DIY ornaments and flavorful fudge. Finding the local destination was not an issue; its bright and colorful display was obvious from miles away. 
This year, Minnesota has become well acquainted with drive-thru activities, and the holidays are no exception. Another drive-thru animated light display, Christmas in Color, was featured in the park of  Valley Fair. Aizlynn Thim, who altered her traditions to ride through the show, exclaimed, "My favorite part of the light show was how all the different lights danced to the Christmas music." Despite being new to the show business, Christmas in Color was well-liked this year as it included light-up characters that "sang" with the festive tunes.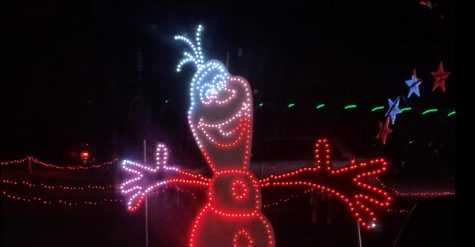 In 2020, celebrating Christmas and the holiday season will look slightly different. Owing to safety issues and Gov. Tim Walz's executive order for restrictions until at least mid-December, the COVID-19 pandemic has caused many event modifications and cancellations in Minnesota. While various people are cooped up in their humble abodes, outside light displays have been a very desired attraction this year. For instance, another drive-thru light show member, Erin Kremers, shared, "Looking at lights and being with my close friends was very nice because it reminded me of the normal times before the pandemic." 
As seen with the many children pressing their awestruck faces against the vehicle window, drive-thru light shows provide a safe option for people, young and old. Severs and Christmas in Color are just a few of the many memorable drive-thru light displays that will bring back the Christmas spirit in numerous people. To say the least, I had a very delightful experience as I kept my fingers and toes toasty while watching the colorful illuminations through my windshield. 
Bentleyville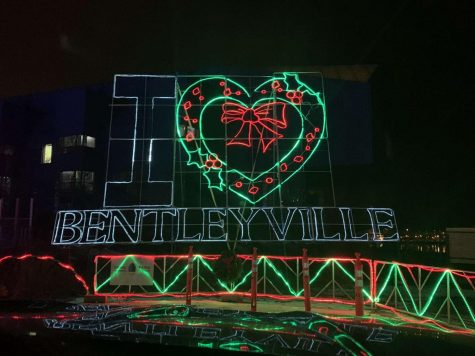 The Bentleyville Light Show has been in business since 2003, when creator James Bentley decided that he wanted to have more lights than his neighbors. When the community saw what Bentley's house looked like that holiday season, they created an uproar for the success of Bentley. The next year, he decided to open a light show in one of the biggest tourist attractions in the US, Duluth, Minnesota. 
The light show was originally a walk-through show, but that has changed this year. Due to COVID-19, the Bentleyville team decided to make it a drive-through, so that people could stay isolated to their own vehicles. To say the least, the show did not disappoint. People drove for hours and sat in line for hours just to witness the remarkable series of lights. When asked if the light show was worth the hour and a half wait, Senior Wyatt Klavon responded, "It definitely was, it's a once in a year opportunity, so getting to experience something like that was worth it."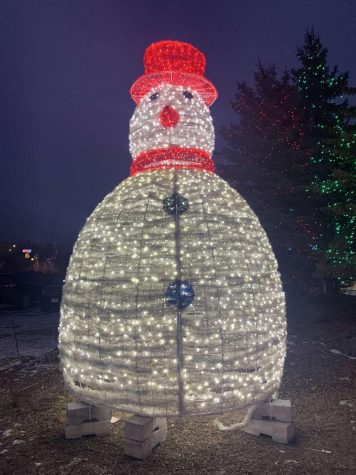 The light show consisted of light tunnels, murals, and little interactive lights that really made the experience memorable. "My favorite part was how they acknowledged front line workers through lights," states Senior Gavin Stodden. Bentleyville was no average light show. The distinguished attraction showed their support for front line workers with light arrangements for local hospitals, police enforcement, and all military branches. One thing that was surprising to Senior Gavin Huneke was the attention that it attracts: "The amount of people there was astounding", explains Huneke. "I knew when I saw so many cars that this must be a great show," Huneke adds. A light show this popular is clearly worth the while.
The Bentleyville team also set up holiday music and a broadcast through a local radio station to engage viewers in a unique way, which brought more of a holiday cheer as visitors were waiting in line and driving through the show. All in all, Bentleyville provides a great experience for families and friends, and is most definitely a light show staple around Minnesota, and even the country.