Setting a record
Senior Jaci Winchell breaks school record in assists for the volleyball team.
Varsity volleyball head coach, Melissa Huseth, calls a timeout late in the game against the Medford Tigers. Not to scold her players or reassess the game plan, but to celebrate an incredible achievement. 
Senior setter, Jaci Winchell, not only reached 2,000 set assists, but also broke the Cannon Falls volleyball school record. The previous record holder, Hailey Huseth, held the record for 6 years with 2,045 set assists in her high school career. Winchell broke the record in the middle of a match against the Medford Tigers on September 28. Coach Huseth took a timeout following her 2,046th assist to embrace the special moment. Winchell ended the night with 2,051 set assists‒ but she is far from done. 
Winchell racked up even more assists with the following matches against Byron, Kasson-Mantorville, Goodhue, and St. Croix Lutheran. She will continue to build onto her record as the Bombers move into the postseason. 
It will be difficult to surpass Winchell's new school record—an astounding 2,296 set assists.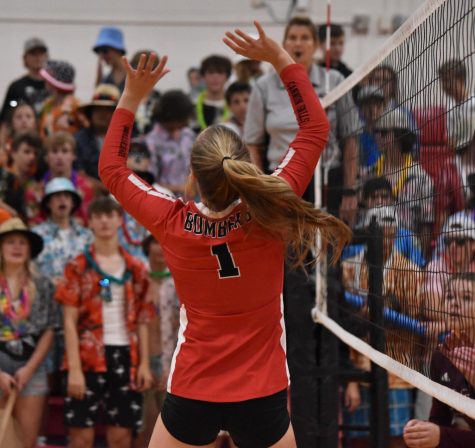 Winchell explained how she was unaware she was going to reach 2,000 set assists or break the school record that night. "I was a little bit surprised," she stated, "But it has always been one of my goals and I am honestly very proud of myself."
According to Winchell, a significant contribution to her thousands of set assists is the volleyball team's strong hitters. "My hitters are always aggressive and I know they are always wanting to kill the ball," she emphasized. "Obviously, I could not have achieved this without any of my teammates or coaches and all of my amazing friends and family as well."
"
My hitters are always aggressive and I know they are always wanting to kill the ball
— Jaci WInchell
After reaching 2,000 set assists and breaking the school record, Winchell has moved on to some new goals for the remainder of the regular season and the postseason. "My next goal is to win a state championship, no doubt. Topping off this season with that would truly be the icing on the cake," she claimed. Winchell believes both her and her team deserve it. 
Beyond this season, Winchell says she would love to take her skill to the next level and go play volleyball in college. Although she has not decided on a school, she is looking forward to what the future holds.
About the Contributors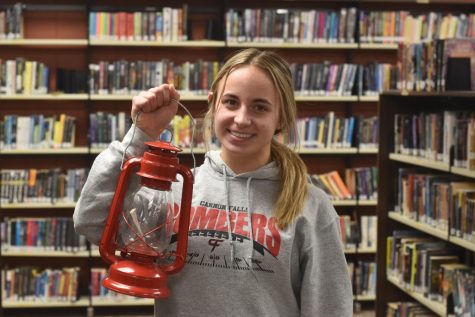 Kyra Schoenfelder, Sports Editor
Hi, my name is Kyra and I am a senior editor for the sports category! I play volleyball, basketball, and softball outside of school. I am also involved...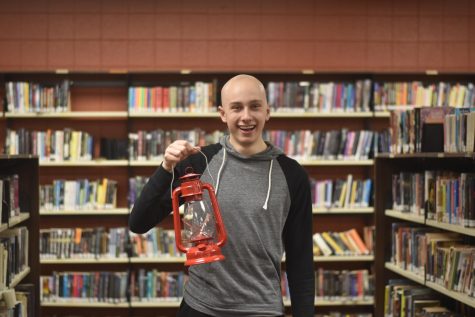 Nathan Baszuro, Media Editor-in-Chief
This is Nathan Baszuro's sixth and final year on The Lantern staff. When Nathan is not stressing about schoolwork he is often watching movies with his...