Sweet sprinklers
WARNING SATIRE: A senior prank substitutes chocolate sauce instead of normal water in the sprinkler system with interesting results.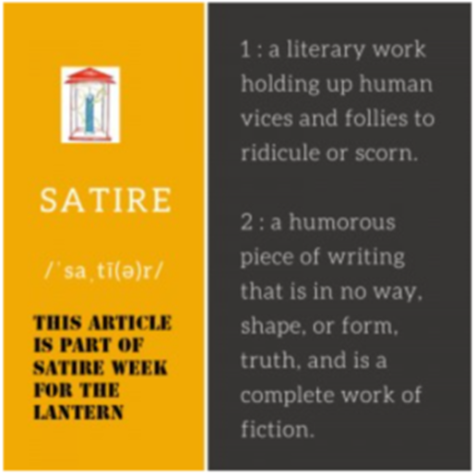 It all started in the science room. Partners Anya and Eleanor were mixing chemicals, when Eleanor grabbed the wrong vial, starting a fire. At first, people thought it was bad till they saw what was coming down. The teachers were having a very hard time getting the kids outside. The science teacher now is very careful when using chemicals.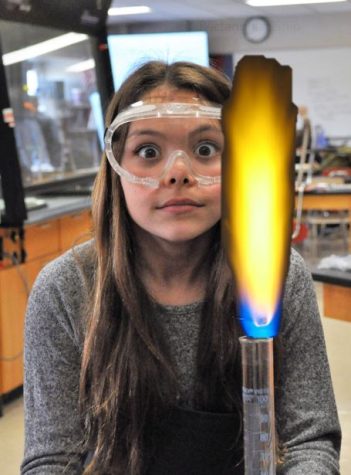 One interesting circumstance that happened because of this is that the seniors wanted to leave their mark on Cannon Falls Schools, by putting chocolate in the sprinklers. In chemistry class, Eleanor and Anya were mixing chemicals, went to put their aprons on and the seniors swapped out the chemicals. As soon as Eleanor poured in the chemical smoke was emitting from the vial. Then BOOM! The explosion started a big fire. All the students were freaking out till they saw what was coming down. Everyone yelled "Yum!" All the teachers were yelling to get outside but nobody listened. The teacher were starting to get mad. All of a sudden the kids ran out of the classroom and the teachers had a sigh of relief. Then they all came back to the classroom with ala cart. The teachers started pushing kids into the hallway but they ran back into the classroom.
This caused a lot of confusion and commotion. Teachers were prepared with umbrellas and tried to get the kids out. Janitors were upset because of all the chocolate that they had to clean up. The school administration decided to install closets in the classrooms for the umbrellas. The kids all started signing up for science class and hoped for a fire. The high school students definitely left their mark at Cannon Falls schools.