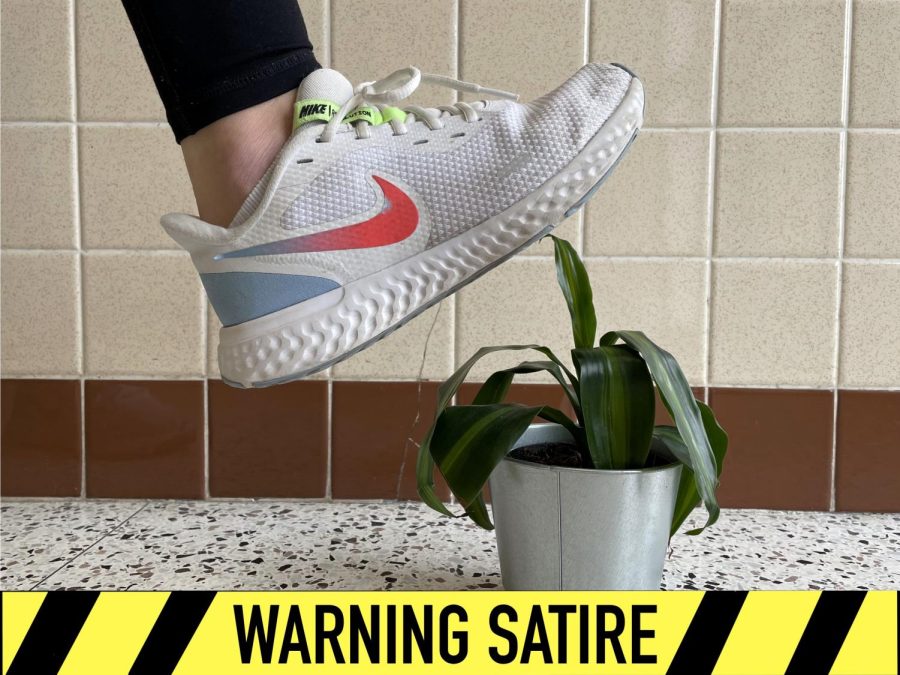 The Anti-Environmental Club: Our last hope for climate change
The Anti-Environmental Club has been created to undo the doings of the Environmental Club.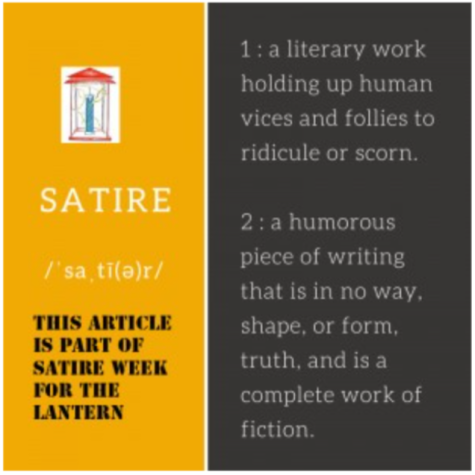 Armed to the teeth with tree saplings, recycling bins, and metal straws, an environmental epidemic unlike anything anyone has ever seen is sweeping across the nation. Within our very own community are some green thumbed individuals who have created their own sect in the form of a High School Environmental Club. With promises to promote environmental efforts in the Cannon Falls region, the Environmental Club, headed by President Bianca Caputo, was founded this past fall; yet, the club does not go unopposed.
In response to the egregious overstep by their fellow students, members of the newly formed Anti-Environment Club (AEC) have gathered together to undo all the action of the Environmental Club. With the mantra "We Burned, We Warmed, We Conquered" and a promise to destroy all local flora and fauna of the surrounding area, the club is having no trouble attracting new members and their numbers are rapidly surpassing that of the Environmental Club. The AEC held its first meeting on March 22 and a vast majority of the student body attended.
The meeting ended with spokesperson and co-founder, Connor Loeschke, giving a rousing speech to the audience of students, silver-hated garbage cans, and barrels of oil where he passionately proclaimed, "We have been told by the environmental activists that the earth is warming, that deforestation is harming the local ecosystems, that sea creatures are consuming plastic. In response, I pose the following questions: Do you hate warm weather? Do you like raking leaves? Do you think that the turtles care about you? Wake up America. Go out and let your cars idle. Print hundreds of copies of the same report only to throw them out later. Use multiple plastic straws for the same drink. Man's greatest enemy is nature and we are in a position to finally finish the fight."
Following the crowd's justifiable cheers, Loeschke continued on to explain how the size of one's carbon footprint is directly related to one's future fortune in addition to providing multiple suggestions on how to enlarge one's footprint with examples being: leaving all the lights on all the time, letting sinks drip all day, and annually scrapping old cars to replace with another with lower gas mileage.
However, the club's integrity has been baselessly attacked by multiple critics. One source, who wished to remain anonymous, leveled an incredibly bold claim against Loeschke and stated that he has hidden motives behind his anti-environmental support. "Don't you think it is odd how Connor is a janitor," said the source in a private interview, "I've heard him say on multiple occasions that more trash means more job security. I don't know how much we can trust what he says, if he is only concerned with keeping his job." Alas, the claim is based on speculation and lacks any sustainable evidence.
For anyone who wishes to become involved with the AEC, the club has multiple upcoming events to fight against the environment including a bring-your-own tire tire burning event, a local deforestation competition (first place prize for the most trees cut down gets a tub of crude oil), and a pavement laying extravaganza to cover the courtyard. Additionally, the club is hosting an Anti-Earth Day celebration on April 21 to get ahead of Earth Day.