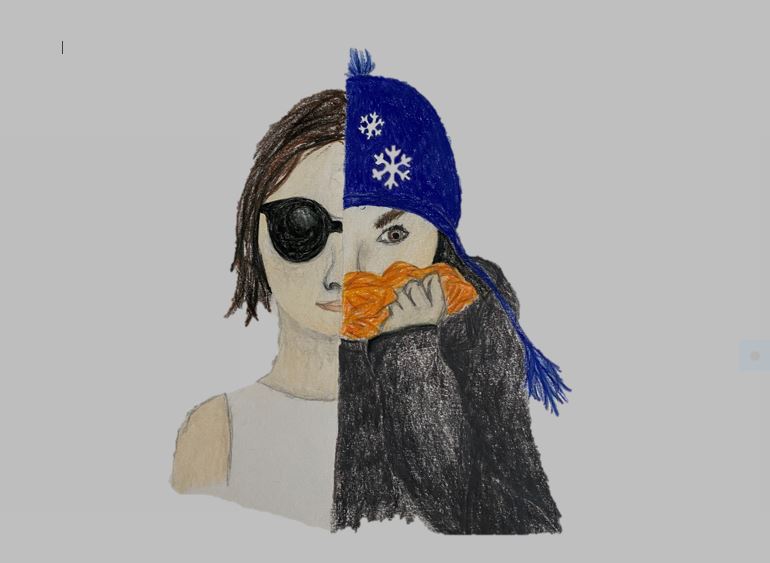 Weather survival guide
Lately, the weather across the country has been operating like a box of chocolates; you never know what you'll get. For instance, down in Texas, individuals and families suffered massive power outages from a sudden appearance of snow in February. To help ease those struggling with snow for the first time, Amelia Qualey, an Editor in Chief of The Lantern, partnered with Samantha Power, a News Editor from The McCallum H. S. Shield, to trade tips on how to survive climates that they are not used to. Qualey's article gives examples on how to stay warm, while Power's piece suggests tips on how to cool off. Together, these two articles function as a weather survival guide.
April 19, 2021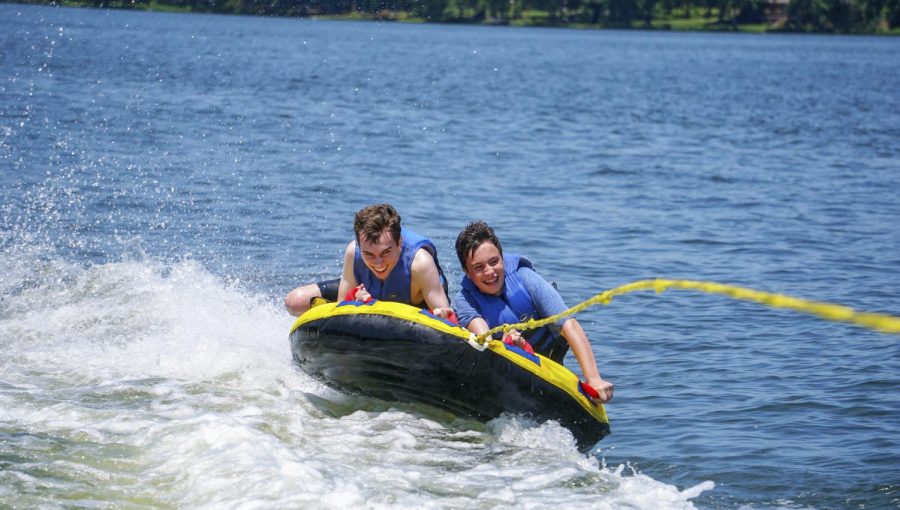 Bring on the heat
Sometimes, I feel like the humidity in Texas slows everything down. In addition to the stuffiness in the air, I have also experienced multiple heat-related annoyances. To explain, on the daily, sweat meanders down my spine and my tongue often turns into sandpaper from dehydration. From time to time, I feel like the oppressive heat might even consume me, but luckily, over the years, I have gathered a few tricks up my sleeve to stop myself from boiling over.
The key to surviving a Texas summer is distraction. Immerse yourself in activities that make the heat feel like a choice rather than a punishment. Jump in a lake, pool, or even some sprinklers and let the water refresh you. Treat yourself to an ice cream or snow cone, and I promise, within minutes your day will turn from parching to pleasant.
On the other hand, the newly uncharacteristic weather in America due to climate change has highlighted the shortcomings of our infrastructure.. When the recent record-setting snowstorm shut down the state for a whole week, icy roads became virtually unusable, and there was high demand for indoor heating, which led to massive power outages. Families were trapped in their houses with nothing to keep warm except for a few coats and blankets, and nothing to eat except sandwiches or, if one was lucky, a can of soup heated by a gas stove. 
For many Texans who hadn't seen snow like this before, the changing weather exposed the frightening unpreparedness of the state. Infrastructure is only built for the climate of the location, and as a result, people everywhere may need to prepare themselves for the unexpected before they are blindsided by Mother Nature. 
In Minnesota, a majority of the state rarely experiences summer temperatures over 90 degrees, according to Weather Atlas. As someone who has experienced Texas summer temperatures of 110 degrees, this sounds like a cool and refreshing season. Though Minnesota generally only experiences cold winter extremes, with temperatures dropping well below zero in the Northern region, the rapidly changing climate indicates that Minnesotans may need to look for fun distractions to cope with the potentially hot summer ahead.
My first tip is to always have a cup of iced water with you. If your power goes out, and you can't get ice from the refrigerator, you can buy bags at a local grocery store and stash them in a cooler. My family has more coolers than can be counted in our garage, but our favorite by far is the Yeti. I guarantee it can keep things cool.
My second tip is to go swimming a lot. I'm sure that in the "land of 10,000 lakes," a suitable place to take a dip will not be hard to find. Swimming is a great way to cool off and make summer fun.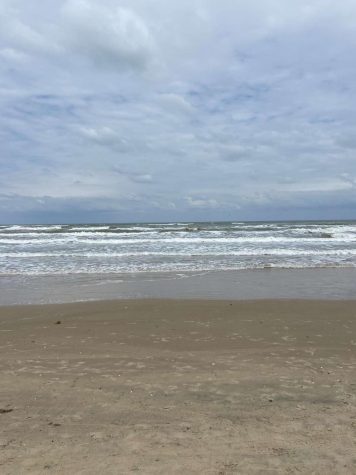 My third tip is that fresh air is always best. When you're inside a house or a car without air conditioning, your surroundings act as an oven since the heat is trapped. Getting outdoors not only feels better, but it's safer as well. And always remember to crack the windows of your car if you're leaving it in the sun. We in Texas like to have sunshades to prop up in our windshields, which reflect the light and prevent too much heat from coming in.
There are also many things you can buy to alleviate the heat. One weird tool that has probably never been used in Minnesota is a battery-powered fan that shoots out mist. It's a very specialized device, to be sure, but it is often just the trick to cool off, especially if a power outage renders anything plugged in useless. 
And of course, you can never go wrong with ice cream, as long as you eat it fast. Good luck, Minnesotans, and we at the Shield wish you well in the summers to come.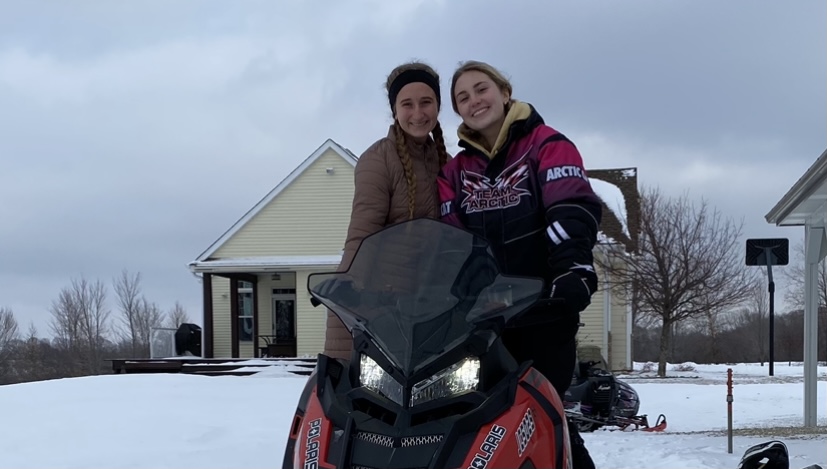 Baby it's cold outside
On one sizzling summer day when I was little, a tragedy struck. As I was attempting to enjoy a cherry popsicle from the comfort of my blue, eight-dollar kiddy pool, intense rays of heat derived from the sun attacked my sweet confection. Frantically, I tried to catch the thawing treat, but my efforts were impotent. In a chaotic motion, the refreshing dessert tumbled to the ground. And while ants started to feast on it, I marched dejectedly into the kitchen with my sticky hands to beg my mother for another goody. Sadly, in a true motherly fashion, however, my mom recited her "one treat a day" motto, and my demands were immediately shut down. Being a Minnesotan, I was outraged by this event because an unconventional heat that possessed the power to melt a frozen sweet in such a quick manner was a rare occurrence for me. 
That day, I was not prepared for my treat to depart so soon, but now that I have experienced a popsicle funeral first hand, I believe I would have a better chance of saving its life next time. When it comes down to rescuing a popsicle or anything else in life, practice makes perfect, and although this saying may be a bit cliche, it has held true in numerous scenarios across the country. In fact, recently, it has dramatically affected how people respond to cold weather.
Growing up as a MinneSNOWtan, I have experienced my own fair share of weather phenomena, and with every snowflake, tornado, and popsicle accident, I have gained more knowledge and practice. And although the weather has been horridly cold with temps below 50 degrees Fahrenheit (not counting the windchill), my roots as a midwesterner have equipped me with the skills to survive.
Scraping thin sheets of ice off the windshield of my car may not be my favorite daily practice, but it is a crucial part of my life during the winter, and lately, it has become a new routine for some Texans as well. Lamentably, most Texans have not been blessed with a snow survival guide like I have, so their reactions to the clusters of frozen rain have been slightly cumbersome.
It is not their fault, but at the moment, Texans and other people who are experiencing the joys of snow for the first time, are about as well-versed in the weather as I was at saving my popsicle from a dirt and grass bath. If the roles were reversed, however, and I was thrown into a warmer climate, I would most likely melt like the cherry-flavored ice.
Right now, times are tough for Texans, and I would like to help out by sending them some of my most effective tips and tricks for combating the horrors of cold weather their way. The main tactics Minnesotans tend to agree on are:
Always warm your car up 10 to 15 minutes before you drive it.

Keep blankets and extra warm snow apparel in your vehicle in case your car breaks down in the middle of a storm. 

Never leave home without an ice scraper in your car. 

If you slide into the ditch, always shut your car off. 

If your car doesn't have four-wheel drive, you can put bags of sand in the back of your car to help with traction when the roads are bad.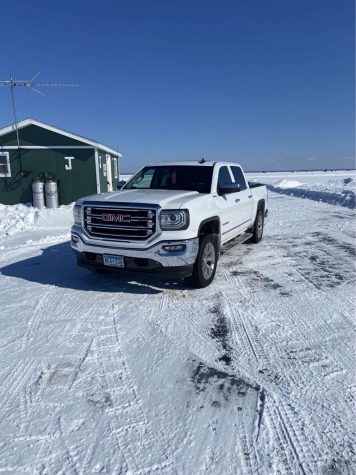 Dealing with wicked winter weather can be a drag, but there are also positives that come from the precipitation of snow. Many students here love the snow because it allows them to participate in various activities such as ice fishing, snowmobiling, sledding, skiing, snowboarding, and more. Carson Hammel, an ice fishing fanatic at CFHS stated that "Unlike most people, my favorite thing about ice fishing is not catching big fish. I love catching huge walleyes on Mille Lacs, but my favorite part is watching the sunrise early in the morning on the ice." 
Ice fishing is one of the most beloved winter activities in Cannon Falls, but a close second is definitely snowmobiling. Owen Edstrom, who has been snowmobiling for as long as he can remember expressed his fondness for snowmobiling by saying that "It is fun to go really fast and hear the engine."
Weather, much like life and the status of my popsicle, is unpredictable. It brings challenges and joys, but the important message to note is that handling it can become easier with practice. Most midwesterners certainly aren't pros at grappling with warm weather, so I can't imagine trying to fill the shoes of Texans who are trying to adapt their ways to frigid temperatures and conditions for the first time right now. Southerners, we wish you the best of luck; stay warm and strong through these hard times.